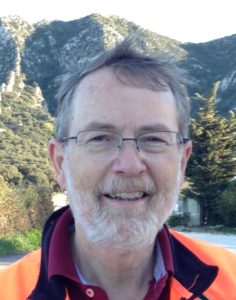 About the Author
Keith Van Sickle grew up in Alameda, California, the son of public school teachers. He went to college at Stanford and got his first taste of overseas life while spending a term in England. After working for several years, he backpacked around the world before attending graduate school at Harvard, where he met his wife Val.
Grateful for the scholarships that helped him pay for college, in 1987 he started his own scholarship foundation. Named in honor of his parents, each year it helps a student from Alameda pursue a college education.
Keith has enjoyed a long career in the high-tech industry, mostly in California. He fell in love with Europe during a five-year expat assignment in Switzerland, where he lived in a village with more cows than people.
After Switzerland, Keith became part of the founding team of Tensilica, a startup company whose product was so geeky that he still doesn't quite understand it.
Keith and Val dreamed of living abroad again but were unable to find another expat gig. So they decided to invent their own. Now consultants, they and their trusty dog split their time between Silicon Valley and Provence, delving ever deeper into what makes France so endlessly fascinating.