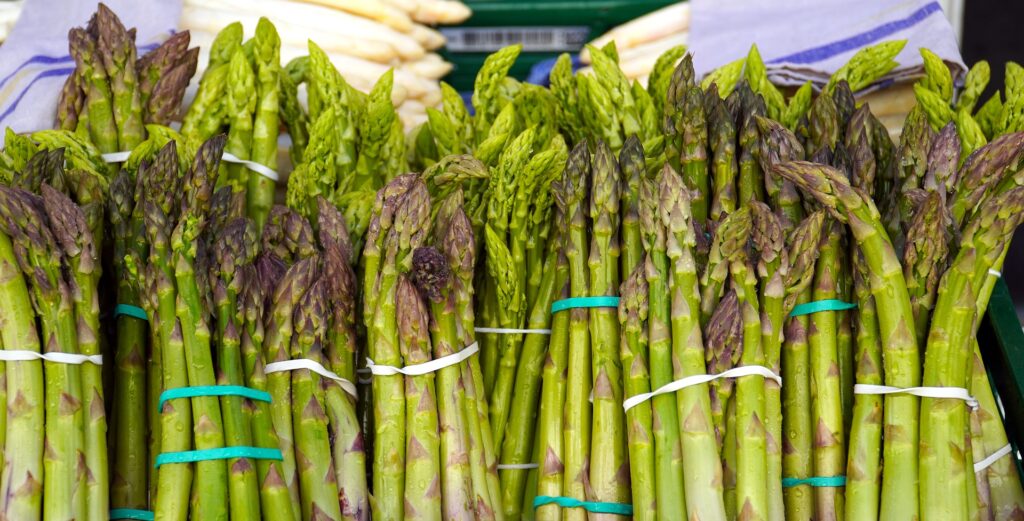 With spring comes the sound of birds singing, daffodils in bloom, and trees beginning to leaf. These are all lovely, but for me the real start of spring is when asparagus arrives in our local French market.
In France, fruits and vegetables are mostly seasonal, so winter is not my favorite time of year. Potatoes and parsnips, anyone?  Sure, you might find blueberries in Paris, but only if you frequent the specialty shops. For most people, like where I live in Provence, what you eat is what's in season.
That's what makes the arrival of the first asparagus so exciting. It's finally springtime! Asparagus not only heralds the start of spring, but also the beginning of a long series of new arrivals in the market. Next come strawberries, then a whole flood of goodies – cherries, melons, stone fruits, and on and on.
Read more about asparagus season, including a great recipe, in The Good Life France!