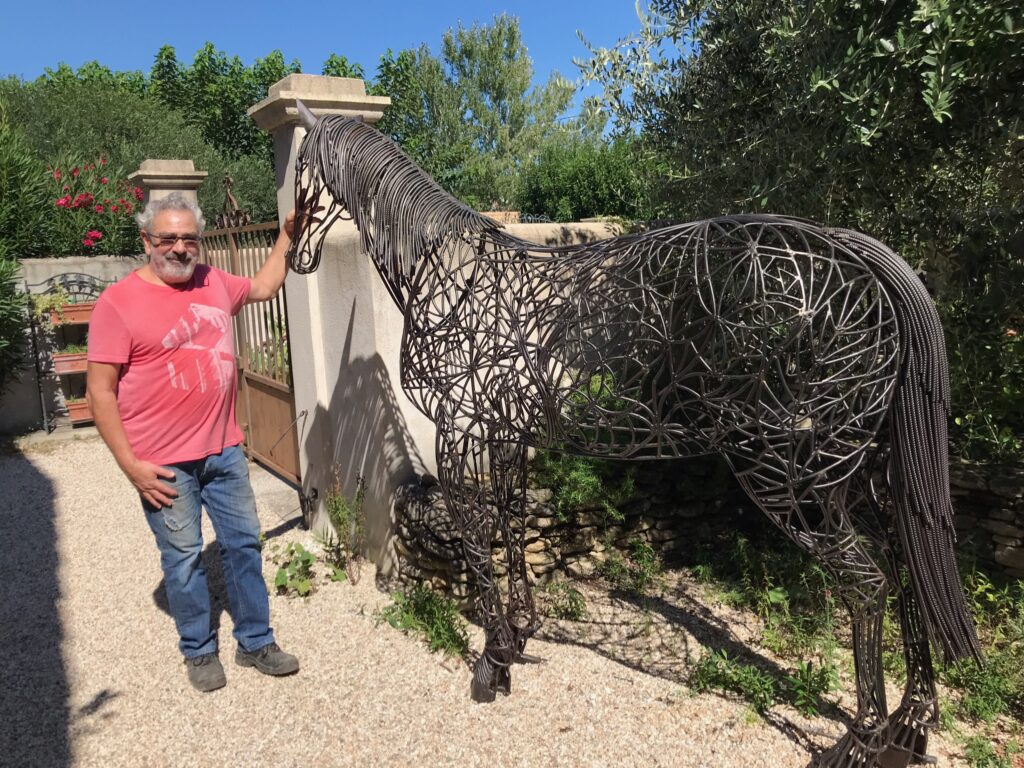 15 years ago, Christian Detaux had finished his long career in the automotive industry and was itching to go back to his first love: art. As a young man, he had planned to pursue a career as an artist, enrolling in the prestigious Ecole des Beaux Arts in Paris. But then life intervened: he needed to work to support his family, and his artistic dreams were deferred.
But now Detaux could revisit those long ago dreams, and he looked for ways to begin. He liked to work with his hands and wanted to try carving stone, like the classical sculptors. He found a soft material to begin with, aerated concrete, and picked a model that would sit still as long as he needed: one of his shoes. His first try was a success.
From there it was on to harder stone, including the fabled Carrera marble. But Detaux wasn't content with just stone. He wanted to expand his artistic capabilities, so he moved on to acrylic and then steel, creating larger and larger pieces. A full-sized horse? A 7-foot-tall Don Quixote? Yes!
Read all about this amazing artistic journey in Perfectly Provence!