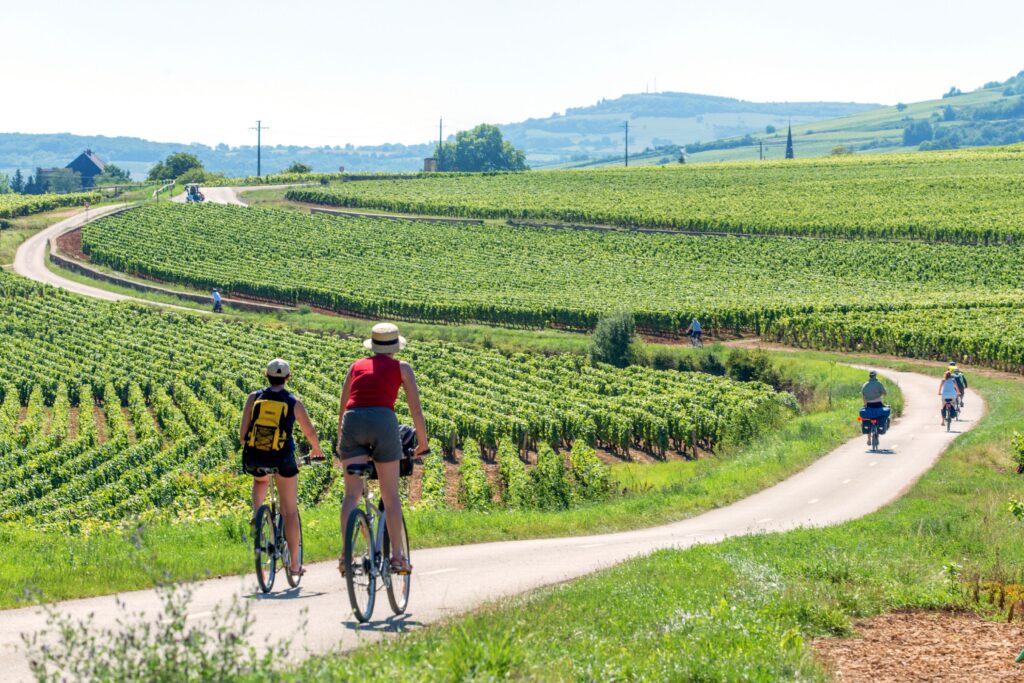 Burgundy is home to some of the world's greatest wines, where names like Montrachet and Nuits-St-Georges set wine lovers' hearts a-flutter. The wines are produced in a region of almost otherworldly beauty, where you'll find one charming village after another nestled among the vineyard-covered hillsides. For anyone who loves great wine and beautiful scenery, Burgundy is a must-visit part of France. 
Not only is Burgundy a mecca for oenophiles, it is also wonderful place to go for a bike ride. Val and I recently rode along the Voie des Vignes (Vineyard Way), a route that runs through some of the most famous vineyards in the world, starting in Beaune. We pedalled along a 22-km portion and it wasn't too hard because we rented electric bikes. You can do it, too!
Read all about it in France Today!