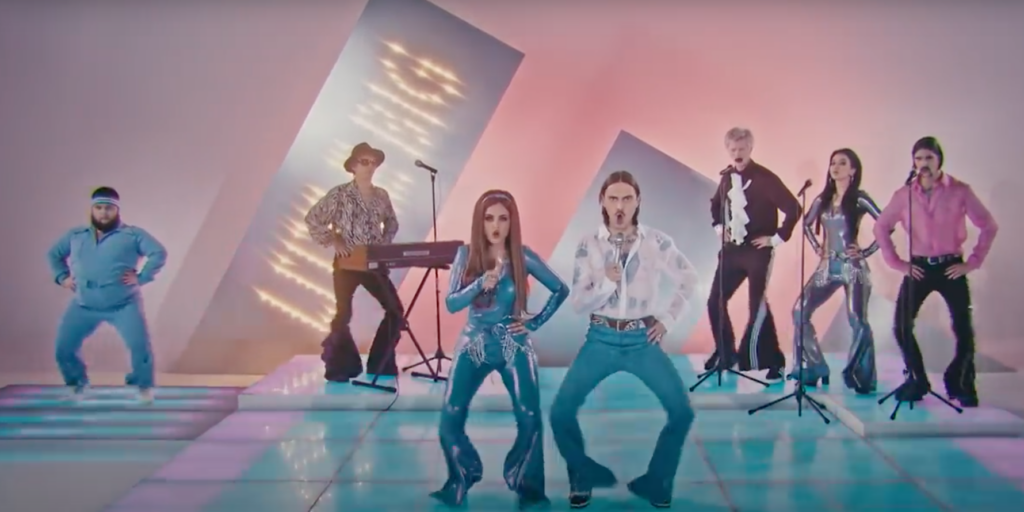 What is Europe's greatest cultural achievement? Is it the art of Michelangelo? The Magna Carta? French cuisine? For me, there's no question—it's the Eurovision Song Contest. For nearly 70 years, singers and bands across the continent have battled for the title of Best Original Song.
What makes Eurovision great? It's not the music, because most of the songs sound alike. No, it's the performances, and especially the cheesy ones (some might call them campy.) Who can forget the Bearded Lady? Or the man running inside a giant hamster wheel? Or the bare-chested fellows prancing in their sparkly gold shoulder pads?
Americans are starting to discover Eurovision. The number one movie on Netflix right now is Eurovision Song Contest: The Story of Fire Saga, starring Will Ferrell and Rachel McAdams. It's silly and fun and captures the spirit of Eurovision perfectly.
Eurovision was cancelled this year due to the coronavirus, but the official videos for the finalists have been posted online. I've watched them all and picked out the best for you.
Read all about it at MyFrenchLife!