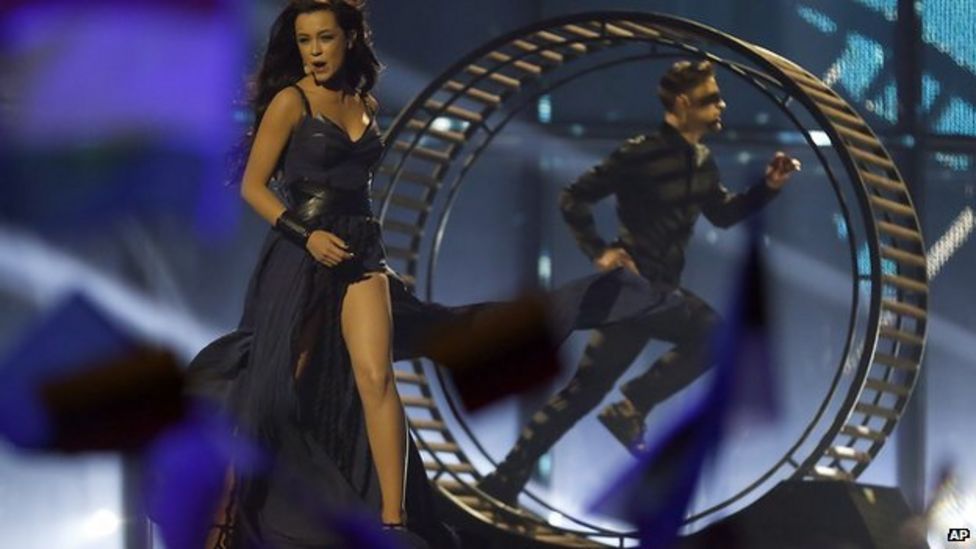 This coming Saturday, May 22, could be a red-letter date for the French language, because that's when the winner of the Eurovision Song Contest will be announced.
Two of the favorites — France and Switzerland — are both represented by acts singing in French. Another favorite, Malta, has a song with a French title. Is French having a moment?
For those of you not familiar with Eurovision, it's a continent-wide song contest that goes back to the 1950s. Each country selects an act, which performs an original song, and the winner is chosen via a complicated voting system. Hundreds of millions of viewers tune in to the Eurovision Finals, making it the Olympic Games of music.
Besides normal songs performed by normal singers, Eurovision has a long tradition of kitsch. Who can forget the Bearded Lady? Or the dancing gorilla? Or my favorite, the man running inside a hamster wheel?
Learn more about this year's Eurovision and see videos of some of the best acts in France Today!