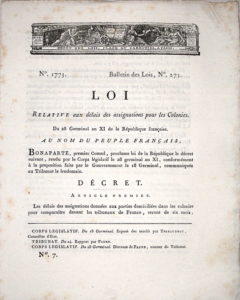 Americans can call their children practically anything they want. Beyoncé's daughter is named Blue Ivy. Frank Zappa's kids are Moon Unit and Dweezil. And unusual names are not just for the offspring of celebrities—people have actually named their kids Cheese, Fairy, and Jag.
This is not the case in France, where courts can reject a name if it is not in the best interest of the child. So can a French couple call their child Manhattan? How about Mini Cooper? Or Nutella? Non, non, and non. French courts have rejected those names and more.
Read all about the long history of French baby-naming laws at Frenchly.