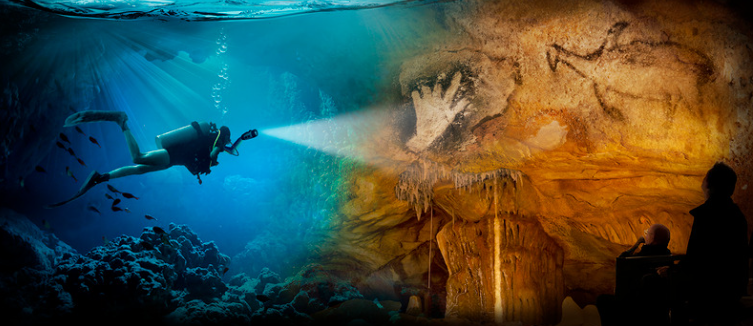 In 1991, Henri Cosquer made a remarkable discovery: he found a grotto filled with prehistoric paintings. Even more remarkable is that the cave is only accessible via an underwater passageway.
Cosquer was a professional diver, leading underwater tours near Marseille. He also dove for pleasure, exploring the nooks and crannies of the rugged coastline.
One day, Cosquer noticed a narrow underwater passageway. Intrigued, he followed it and found himself in a labyrinth of tunnels going here and there. Over multiple dives, he followed these tunnels until, one day, he surfaced inside a cave filled with prehistoric paintings.
This has now been recreated so you can visit it (no swimming required, thankfully.) The French are brilliant at this, having previously recreated the caves at Lascaux and Chauvet. It's a must-see sight in Marseille, and is an easy walk from the Old Port area.
Read all about it in Perfectly Provence!