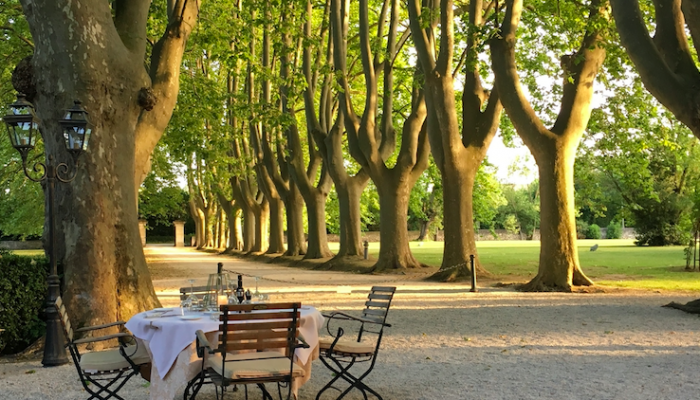 Val and I live part of the year in St-Rèmy-de-Provence, a charming town between Marseille and Avignon. I've written a guidebook about the area, An Insider's Guide to Provence, where I share some of our favorite things to see and do. Now I've put together a series of articles I call Secrets of St-Rémy, based on that book.
St-Rémy is full of excellent restaurants and cafés, and Val and I love enjoying their meals, lingering over a cup of coffee or a glass of wine. I've made a list of our seven top favorites, places we've been to many times, from simple cafés to special-occasion restaurants.
Read all about them in My French Life!