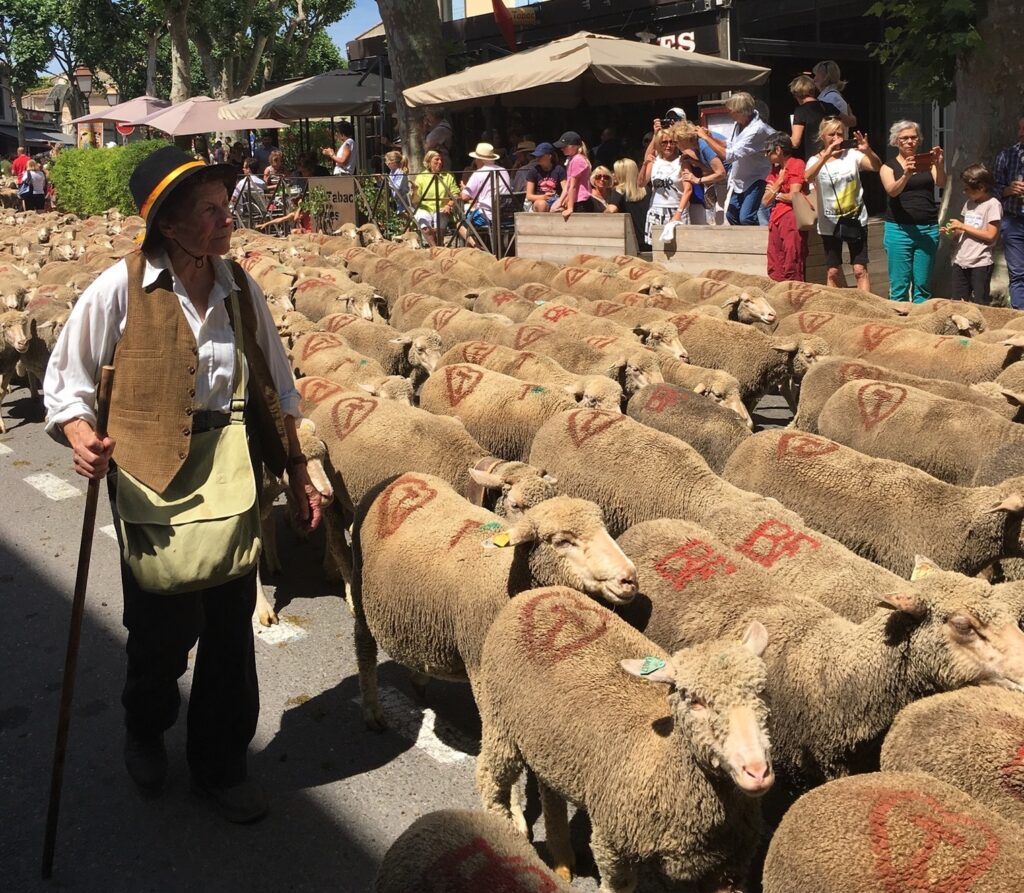 My wife Val and I live part of the year in St-Rémy-de-Provence, a charming town between Marseille and Avignon. I've written a guidebook about the area, An Insider's Guide to Provence, where I share some of our favorite things to see and do. This series of articles is based on my book.
Many Traditions
The people of Provence have a deep respect for nature and for the animals that have long been integral to their rural life. And they maintain their traditions, many of which have to do with animals.
One is the transhumance, where thousands of sheep march through town, baaing all the way. Bands play as they go around the town's ring road, accompanied by shepherds, sheepdogs, and the occasional goat. It's like a river of sheep!
Another is the festival of St. Eloi, the patron saint of horses. On his day, plow horses are cleaned up, brushed, and wear flower and colorful harnesses. Then they are blessed by the village priest and march through town in a big procession so everyone can admire them.
And let's not forget the course camarguaise, where little doodads are tied around a bull's horns and brave young men have to run up and take off the doodads. It's very exciting and surprisingly, no one gets hurt!
Read all about it in My French Life!