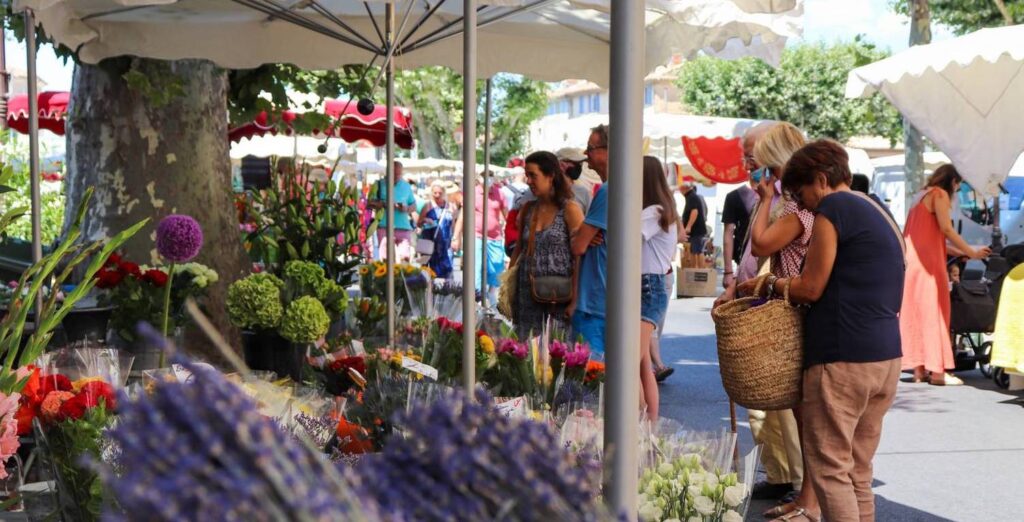 If you'd like to visit one of the best markets in France, don't miss the one in Apt, the capital of Provence's Luberon Valley. Don't just take my word that Apt's market is something special: it's been named one of France's 100 "exceptional markets" by the French National Council of Culinary Art. Not bad!
The market is the biggest in the Luberon Valley and is also historic—it goes back to the 12th century. It has everything you want: wonderful fruits and vegetables, olives, cheeses, wines, honey, flowers, colorful tablecloths…the list goes on and on. During the peak summer months, nearly 500 vendors sell their goods—if you can't find what you are looking for, it may not exist!
Read all about it in Perfectly Provence!