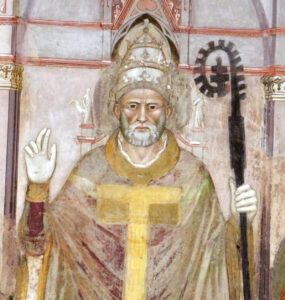 One of the highlights of a visit to Avignon is seeing the magnificent Papal Palace, once home to seven popes. But what were they were doing in Avignon instead of Rome? It's an interesting tale.
For centuries, popes jockeyed with kings and emperors for worldly power. Things came to a head in the early 14th century when Pope Boniface VIII decided to excommunicate King Philip IV of France (this was not a good idea.) This enraged the king, and before long forces loyal to him attacked the pope, who died soon after. His successor was short-lived and King Philip forced the next papal conclave to elect his personal friend, Bertrand de Got, as Pope Clement V.
Pope Clement refused to go to Rome and set up shop in Avignon instead—the city and surrounding territories were then part of the Papal States. Thus began the Avignon Papacy, or as some in Rome snidely call it today, the Babylonian Captivity.
Learn more about this fascinating episode in church history in My French Life!