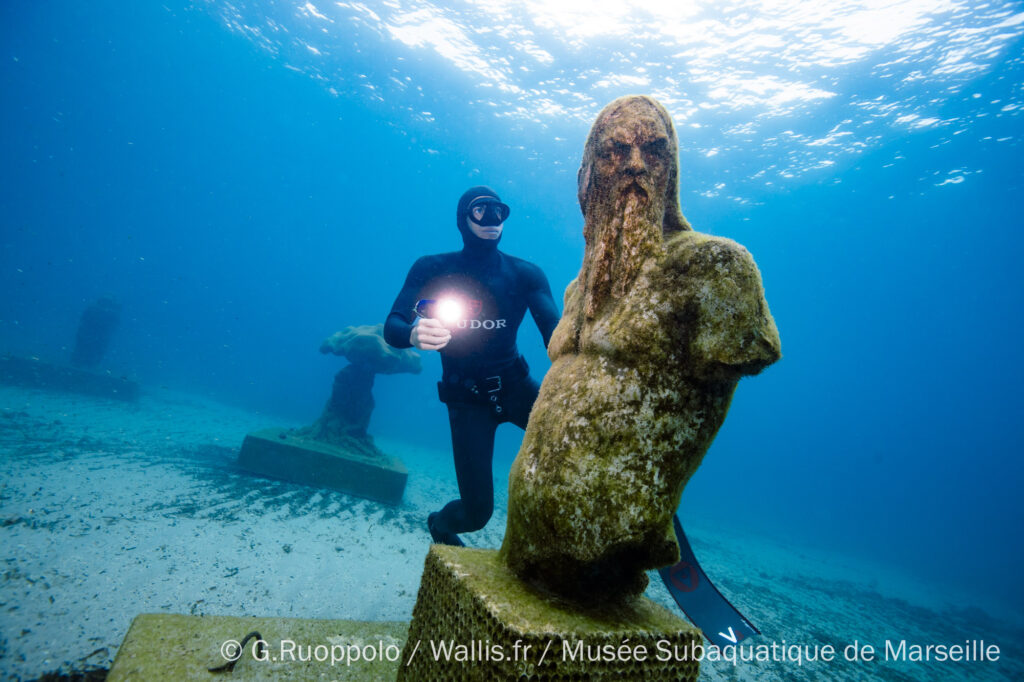 Let's go underwater this week!
The Underwater Museum of Marseille (Musée Subaquatique de Marseille) recently opened its doors, so to speak, with ten newly-created sculptures near a popular city beach. Admission is free, and guided tours are also available.
The museum's founder was inspired by Mexico's underwater sculpture garden near Cancun. Such sculpture gardens have begun to pop up worldwide, and Marseille's is one of the first in France, along with two others near Cannes and Corsica.
Learn more about visiting the museum and see some great underwater photos at Perfectly Provence.
Further east along France's Mediterranean coastline lie the remains of Olbia, a Greek colony founded in 325 B.C. It once had a bustling port that eventually sank beneath the waves. The port broke apart into hundreds of stone blocks, strewn across the sea floor. Today no one knows what it looked like or how it was used.
But never fear, an intrepid group of scientists is virtually recreating the port. They are using sophisticated imaging technology, plus software that helps them put it back together–kind of like solving the world's hardest jigsaw puzzle.
Find out how they are doing this, plus see a great video of the Olbia site, at Perfectly Provence!