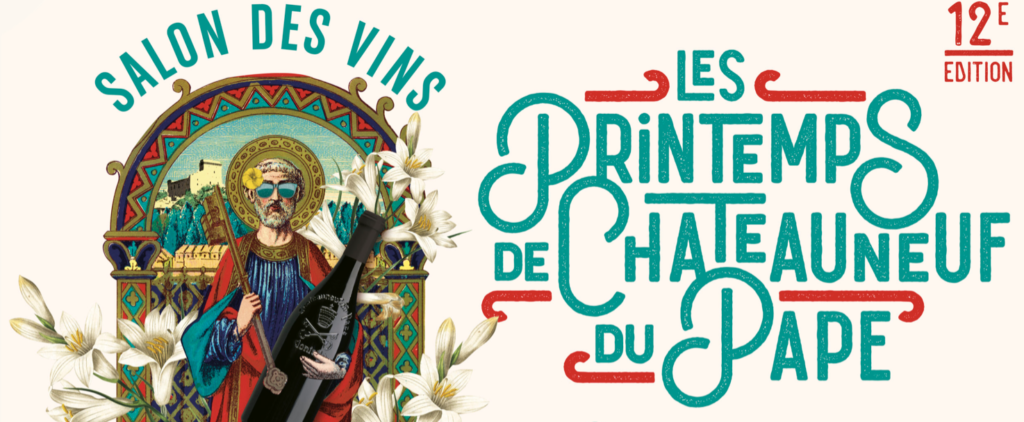 How would you like to taste some of the world's most prestigious wines for only 10 euro, or even for free? Then come to the Salon des Vins in Châteauneuf-du-Pape March 31 – April 2!
Châteauneuf-du-Pape is one of the top wine regions in France, a favorite of connoisseurs worldwide. Its history goes back to the 14th century, when the Pope built his summer palace there. Popes need good wine to drink, so vines were planted and the rest is history.
For being such a wine mecca, the Salon des Vins is remarkably casual. It is held in the town's community center, a big, plain room that you could imagine being used for Bingo games on a Tuesday night.
The room is filled with row after row of foldup tables, each with a winemaker standing behind it. You just walk up to a table and stick out your glass for a pour, and a friendly chat if you'd like. There is no place for wine snobbery in this relaxed, casual atmosphere.
Best of all, the Salon has offered free entry to my subscribers. Just use the promo code LifeInProvence when you buy your ticket at the website here.
Read all about it in The Good Life France!