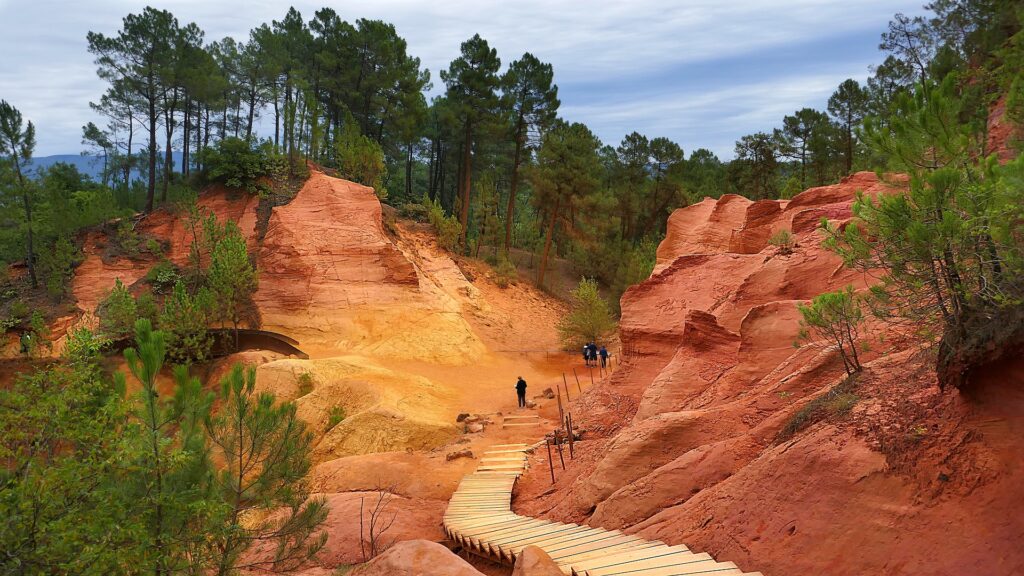 So you think you know Provence? Let's find out!
I've written a series of articles called Only in Provence for the marvelous publication My French Life, and now I've created a short quiz about them. All of the answers can be found in the articles, or you can just go ahead and try your luck.
There are 14 questions in all and here are two of them.
Why did the ochre quarries of Roussillon go out of business?
The quarries were depleted of their ochre
French labor laws made the quarries uncompetitive
New synthetic dyes were cheaper
Earth tones didn't go with groovy 1960s fashion
A transhumance is:
When an alchemist turns lead into gold
What Nostradamus predicted as the future of humanity
The movement of sheep to higher pastures for the summer
What you experience if you drink too much pastis
You can find a link to the answers at the bottom of the article. And if you add a comment, you'll be eligible to win a free copy of my new book, An Insider's Guide to Provence! 
Here's the quiz. Good luck!