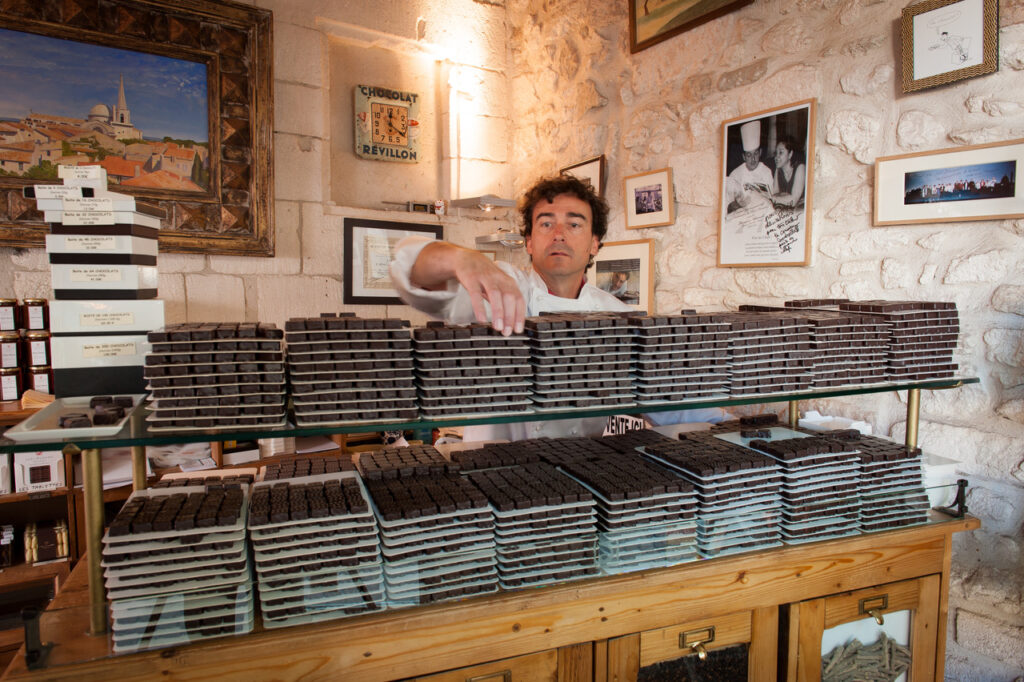 "As a young boy in Brittany," says Joël Durand, "I had three dreams—to be a chef, a pastry-maker, or a race car driver." A smile crosses his face. "My parents made it clear that driving race cars was not in the cards, so I started cooking when I was six."
Durand quit school at 14 and apprenticed as a pastry maker. His talent quickly became apparent because within three years he had professional certifications not only as a pastry maker, but also as a confectioner, chocolatier, and ice-cream maker. And that was just the beginning.
At the age of 17, Durand was hired by not one but two restaurants simultaneously, managing dozens of makers. And these were not just any restaurants, but top destinations—one had a Michelin star!
Durand eventually moved to Provence, where today he focuses on chocolates, infusing them with dozens of flavors. His reputation has expanded across France and he is considered the best chocolate maker in the region. A visit to his chocolaterie is a highlight of any visit to St-Rémy.
Learn more about this master chocolate maker in Perfectly Provence!