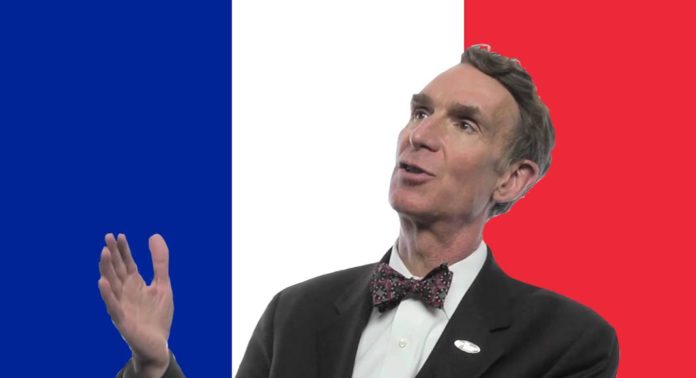 You might know Bill Nye The Science Guy from his TV shows. He's kind of goofy and is always explaining things like magnetism and volcanoes and how blood flows through the body. And he's a big fan of bow ties.
But you wouldn't think of him as someone who would give you deep insight into the French. That would be the Existentialism Guy or the Postmodernism Guy, not the Science Guy, right?
Wrong.
You can read the full article at Frenchly.