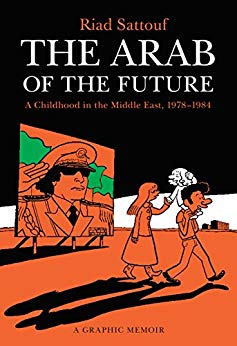 Want to read a terrific book? Want to try your hand at reading in French? Have I got something for you!
The Arab of the Future is one of the most popular books to come out in France in the last few years, the story of a boy growing up between two cultures. It has been translated into more than a dozen languages so you can read it in whatever language you want. But the French is easy, really easy, because The Arab of the Future is a graphic novel.
I'm not usually a fan of graphic novels, preferring "real books," but sometimes the format is the perfect way to tell a rich and fascinating tale. This is one such tale.
Read my review of The Arab of the Future in MyFrenchLife!