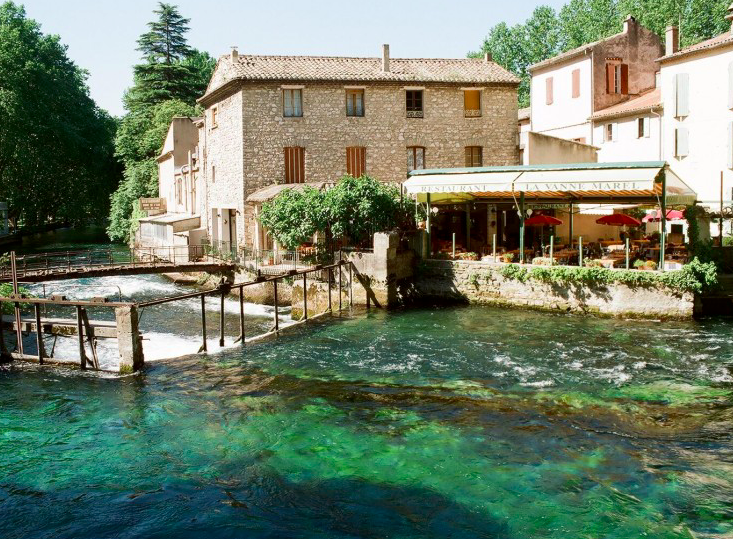 One of the prettiest spots in Provence is the little town of Fontaine-de-Vaucluse. It sits next to the Sorgue River and has lovely restaurants along the riverfront, plus some interesting museums and craft centers. But the most amazing thing is the source of the river.
Rather than a series of little streams that slowly build into a river, the Sorgue arrives fully formed, at the base of a cliff just a few hundred yards from the town. This is the "fontaine" (fountain) that gives the town its name–one  of the largest springs in the world. Waters gather deep underground and then come to the surface in a pool that spills out in a cascade and becomes the river.
Read all about it in The Good Life France!