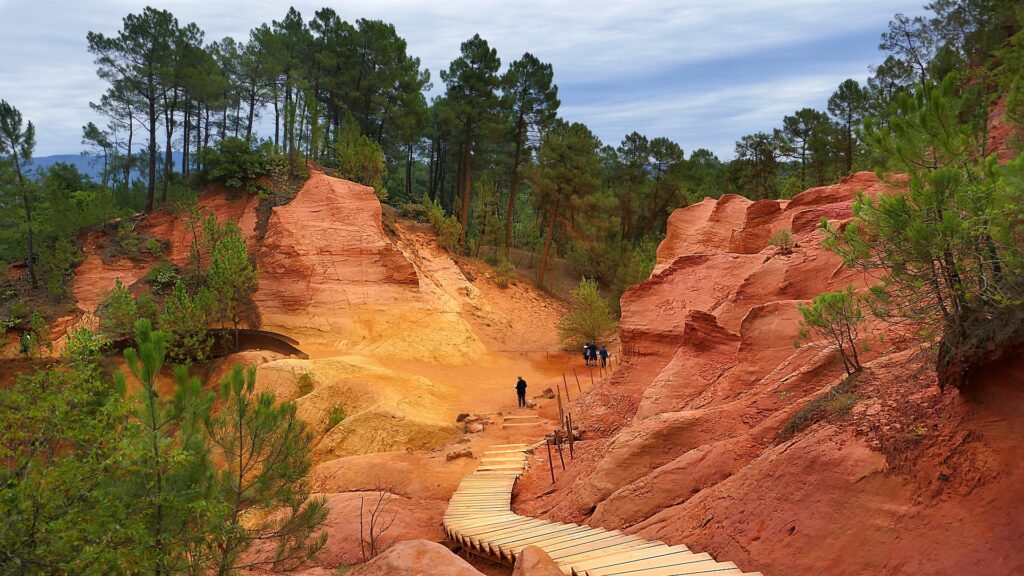 If you love color, you'll love Roussillon.
This charming village is perched on a hilltop in Provence's Luberon Valley, the region made famous by Peter Mayle's 'A Year in Provence'. But Roussillon's fame came long before Mayle, as it was once the world capital of ochre.
Ochre is a naturally occurring pigment that comes in an astonishing variety of colors, from bright shades of yellow and orange to vivid red and purple. It is embedded in certain clays and prehistoric people used it for cave paintings. The pigment can be extracted to create dyes, and ochre mining was once a big business, with Roussillon its world center.
The ochre quarries are now abandoned but they are a delightful place to visit, walking though an almost unbelievably colorful landscape. The village is also a pleasant place to wander through, with its buildings all painted in different shades of ochre.
Read all about it in My French Life!