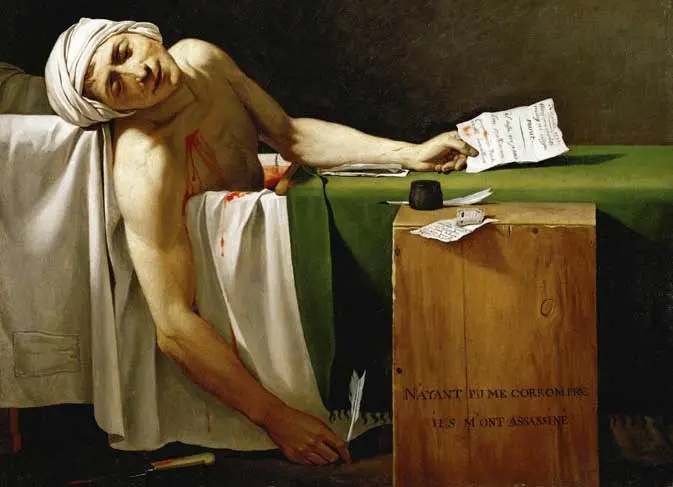 Jean-Paul Marat was a leader of the French Revolution, along with other famous names  like Danton and Robespierre. In 1793, he was assassinated while soaking in a bath—one of the most famous murders in French history. While there is no question about who killed him, the reason he was in the bath has confounded historians for centuries. And this mystery may have just been solved.
Marat started out as a scientist, but as France entered into political crisis in the 1780's, he joined the radical forces calling for the downfall of the monarchy, and later emerged as one of the leaders of the revolution. But he was a divisive figure, who bitterly denounced his enemies and called for heads to roll. He battled the revolutionary group the Girondins, and it was the Girondin sympathizer Charlotte Corday who fatally stabbed him.
But what was he doing in a bath? It's known that he frequently soaked because of a painful skin condition, but no one knew what it was…until now. French scientist-sleuths (CSI Paris?) think they have figured it out. It's a fascinating tale.
Read all about it at The Good Life France!