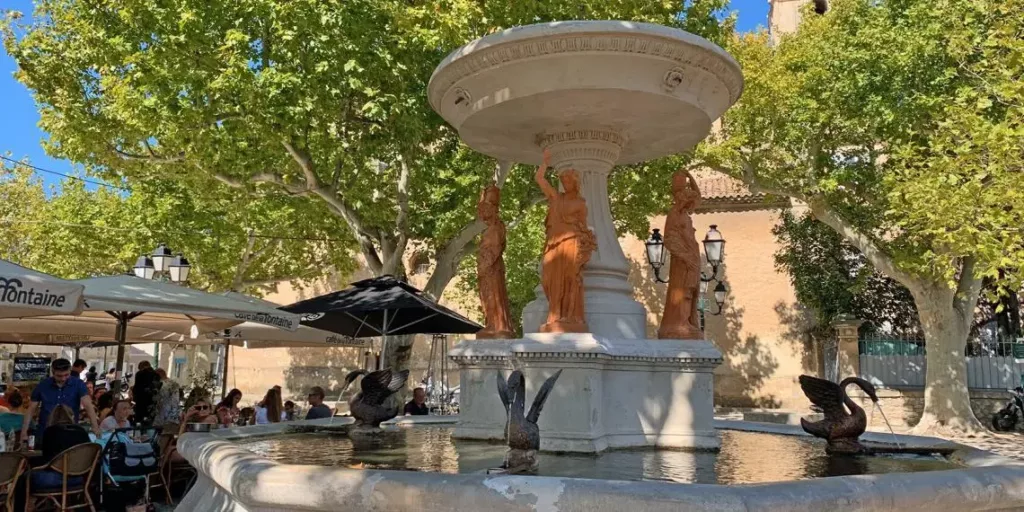 Just south of where Val and I live in St-Rémy sits a charming town that more people should visit, Maussane-les-Alpilles.
Maussane is in the middle of olive growing country, and local producers occasionally take home "Best Olive Oil" awards in world competitions. So if you want olives, olive oil, tapenade, or anything olive, you definitely want to come to Maussane.
The town has a comfortable central square, lined with cafés around a big central fountain. It's a great place for a meal or a drink. Just off the square is an award-winning chef at one of my favorite restaurants.
Maussane has one of the area's best boutiques selling Provençal foods, a wine shop with a multilingual owner (try to stump him!), and three medieval towers that used to protect the southern edge of the Alpilles Mountains.
For more on Maussane, including some fun pictures, read all about it at Perfectly Provence!