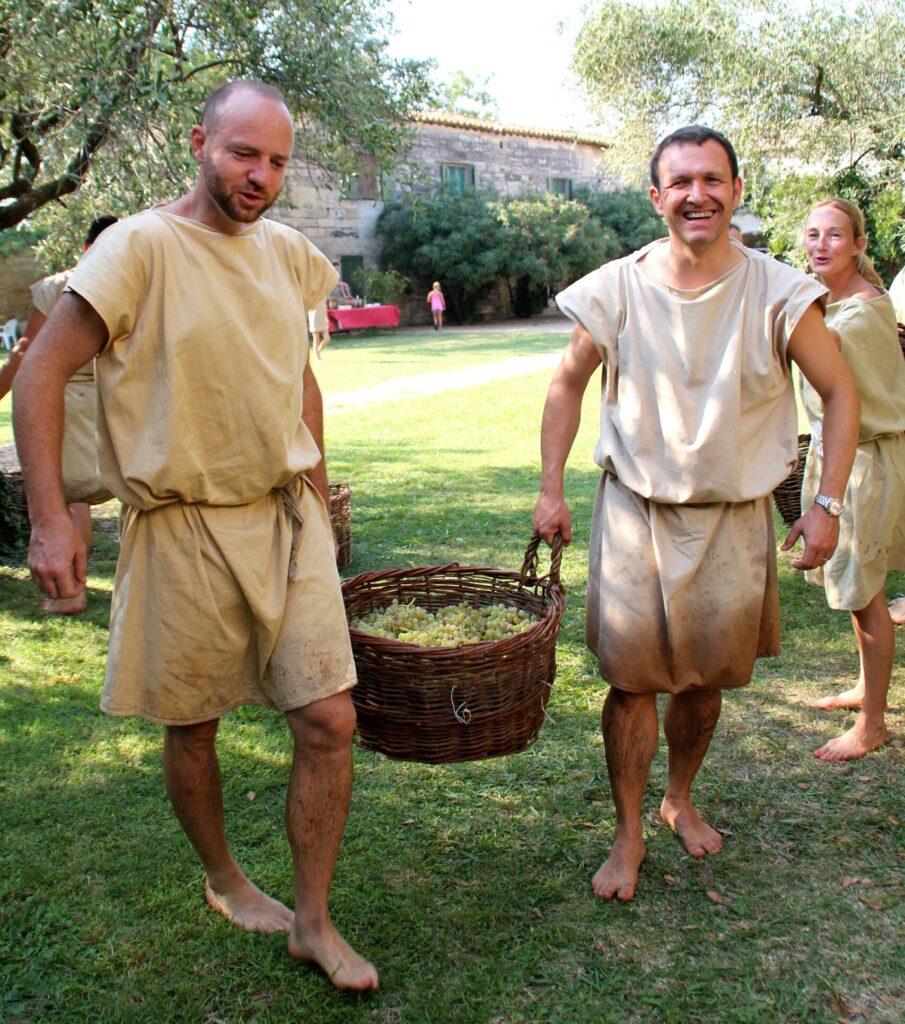 Near the town of Beaucaire is something unique in the world. Built on the site of a Roman villa, it is a faithful reconstruction of a Roman winery. Visitors learn how winemaking was done back in the days when Rome ruled the world, and sample wines made using ancient recipes—fenugreek, anyone?
Fine wine has been made on the site of Mas des Tourelles for millennia. They have been praised by Rabelais and served by French kings. Such fine wines are still made at the Mas des Tourelles, but one day owner Hervé Durand decided to try something new.
Working with archaeologists, he recreated a Roman vineyard and wine cellar and decided to try Roman winemaking. Today the Mas showcases Roman winemaking techniques, along with those "interesting" samples. There are Roman games to play and grape juice for the kids, so it's a place the whole family can enjoy.
Learn more about it at Perfectly Provence!