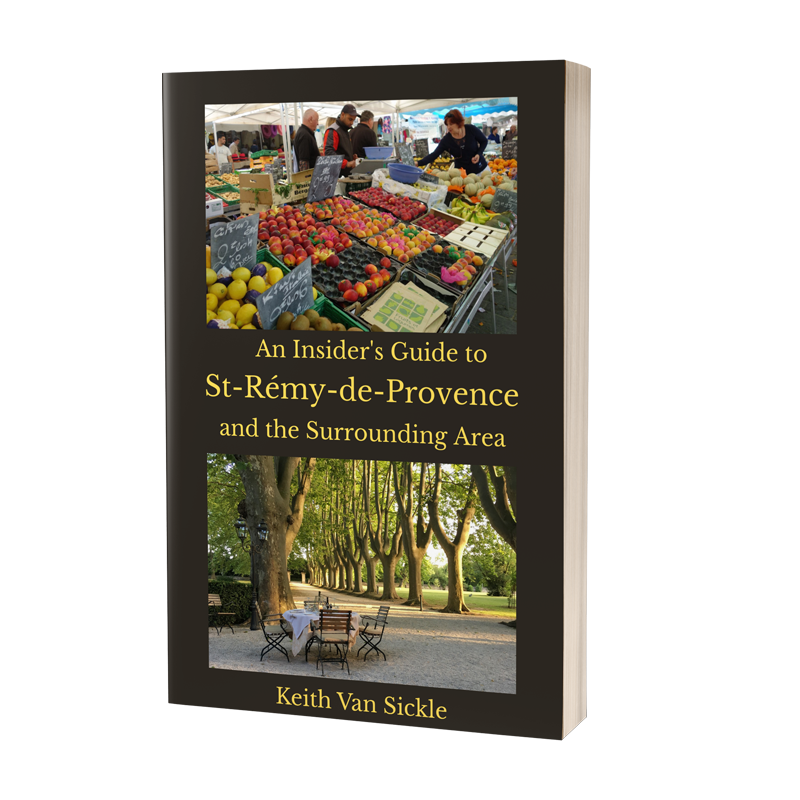 Val and I live part of the year in the charming village of St-Rémy-de-Provence. It's in a delightful spot at the foot of the Alpilles Mountains, between Avignon and Arles. There are lots of great things to see and do in the area.
I've just had a new guidebook published, An Insider's Guide to St-Rémy-de-Provence and the Surrounding Area. It's the first guidebook dedicated just to this part of Provence, so I think it fills a need.
If you have friends who will be coming this way, please let them know about my book! It's available on Amazon.