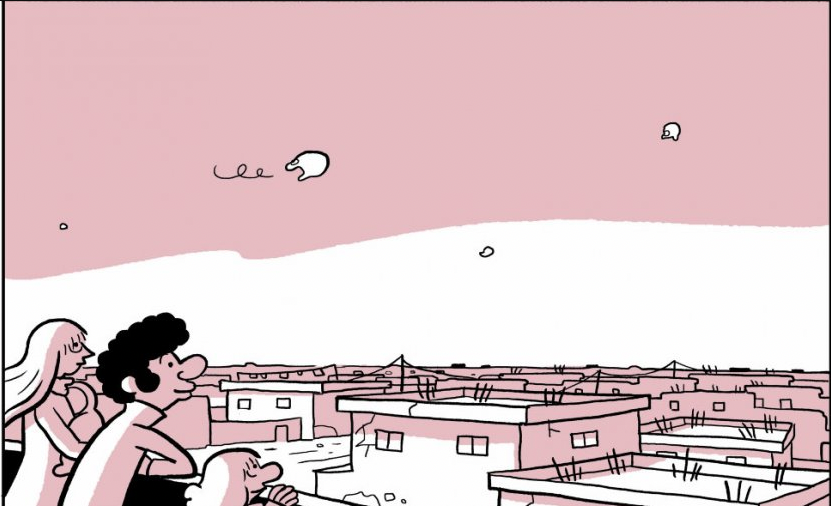 Graphic novelist Riad Sattouf has lived a fascinating life. Born in 1978 to a French mother and a Syrian father, he spent much of his childhood in Libya and Syria before moving to France for his teenage years.
Sattouf dreamed of becoming a pilot, but his talent as a cartoonist took him in another direction. His first graphic novel (bande dessinée in French, or BD) was published when he was just 21, and he soon joined the staff of the famous French magazine, Charlie Hebdo. But it was his BD, The Arab of the Future, that catapulted him to nationwide fame, making him one of the most successful authors in France today. 
BDs are a big deal in France, much bigger than in the US. They are not comic books, but rather cover a wide range of subjects, from humor to history to politics and more. Remember Persopolis, the Oscar-nominated animated film? That started as a BD that sold more 2 million copies worldwide.
Sattouf's Arab of the Future is now a series of five BDs, all of which have been translated into English. They are a fascinating look into two sometimes strange societies, including France's!
Read all about it in Frenchly!