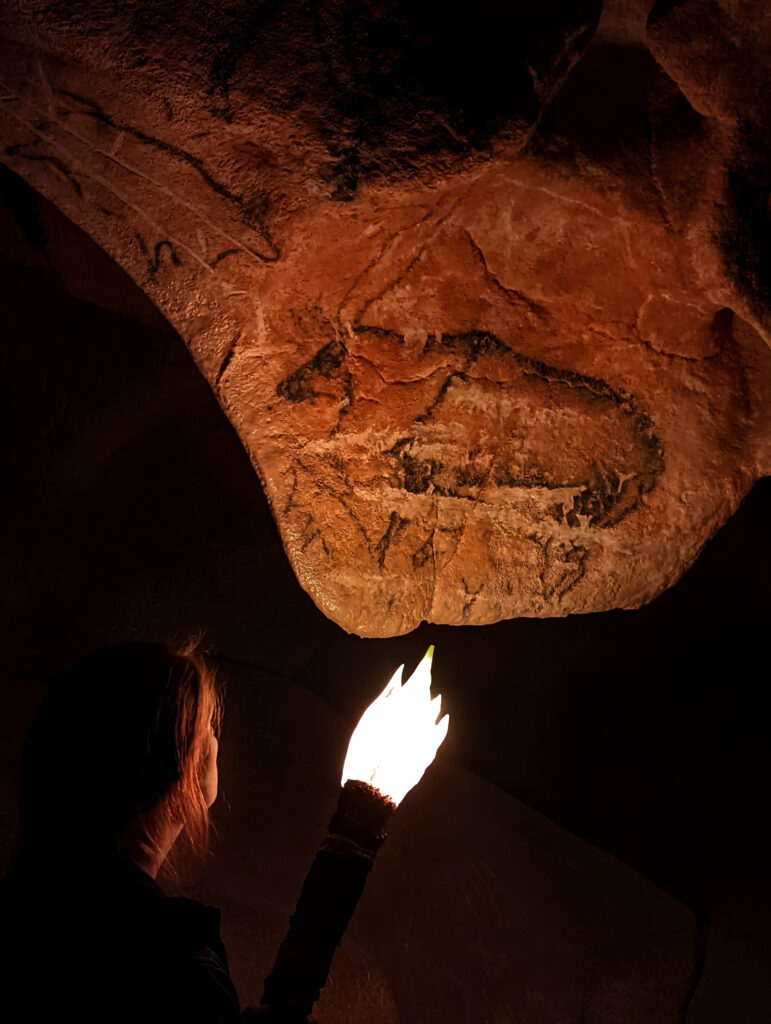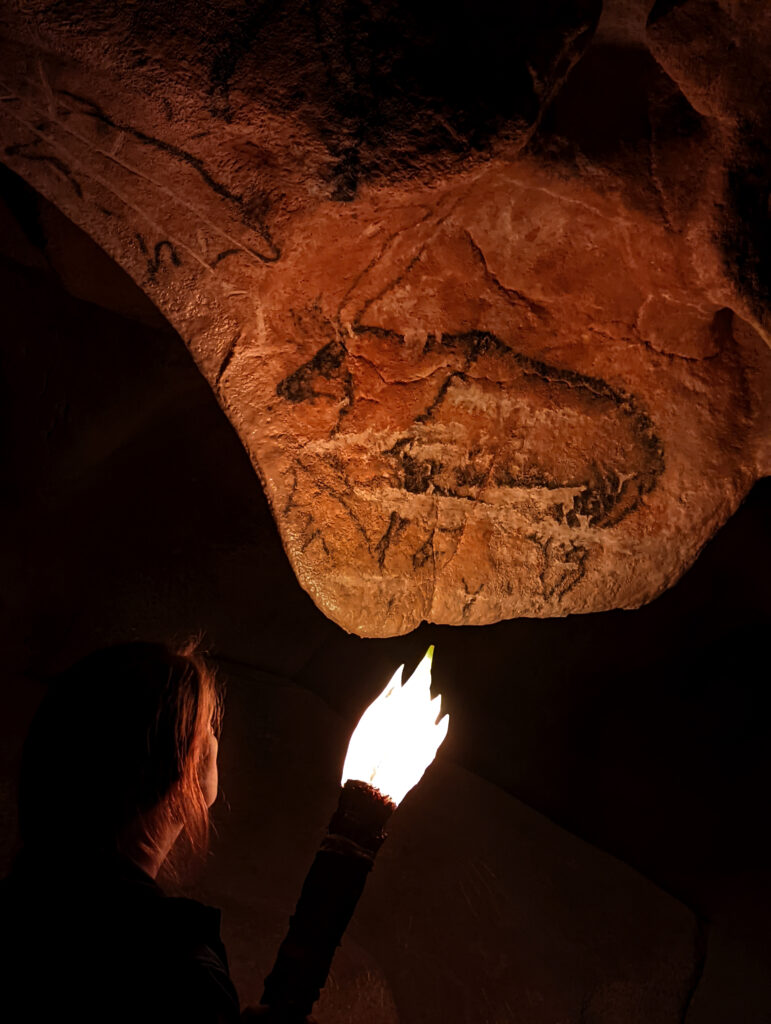 The Grotte Chauvet 2 is one of the wonders of France. Called "the cave of forgotten dreams," it is the near-perfect replica of a grotto filled with paintings made more than 30,000 years ago—the oldest ever discovered. Not only is the art recreated, but the entire cave is replicated down to the smallest detail, with stalagmites and stalactites, and bear skulls scattered on the ground. Walking through it, and seeing paintings of lions and rhinos, is like stepping back in time.
And now there's something new—tours by torchlight. Small groups are led by guides armed with torches, viewing the stunning artwork in their flickering light. Visitors can see the paintings as our ancestors did, with the works coming to life as the shadows play on the walls' nooks and crannies.
Read all about it in Perfectly Provence!