St-Rémy-de-Provence, where my wife Val and I live part of the year, is a beautiful Provençal town. It has long history, starting with the original Roman city of Glanum—you can still see its ruins on the edge of town. St-Rémy is the birthplace of the medieval sage Nostradamus and the place where Vincent Van Gogh spent his year in an asylum and painted masterpieces like Starry Night.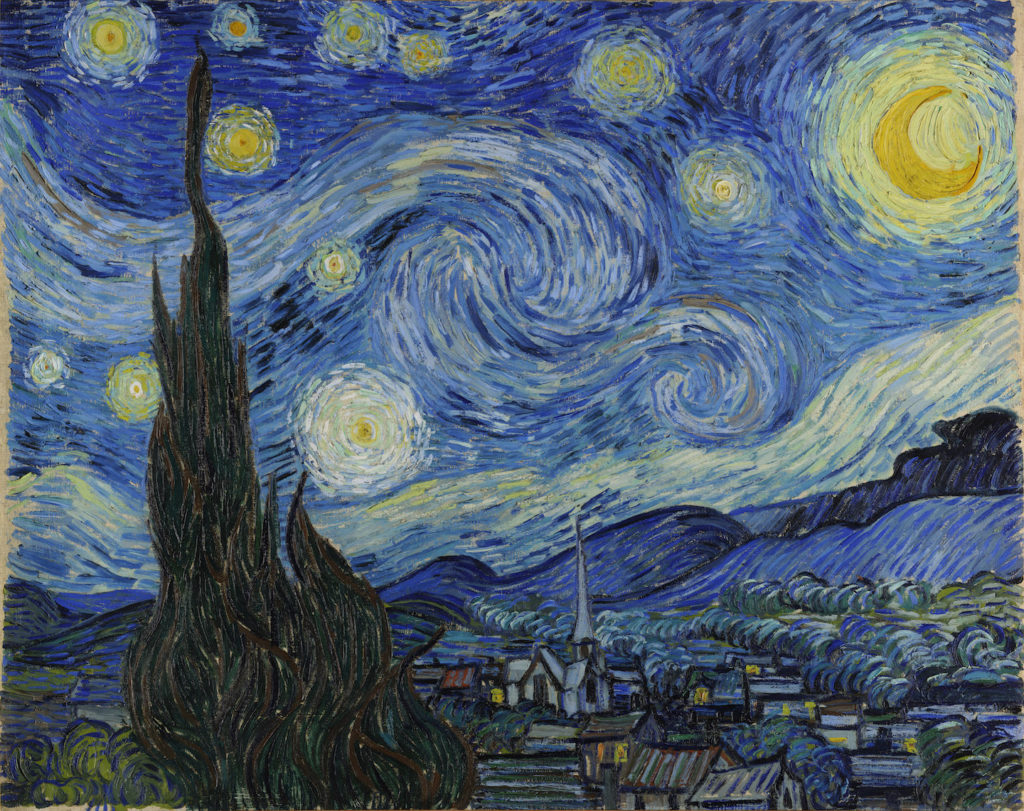 The old city center has terrific restaurants and our Wednesday morning market might be the best in Provence, drawing tourists from all over. The town's population is just ten thousand but it seems larger, enough so that I sometimes forget that we're out in the country. But if I walk just a few minutes in any direction, I'm reminded of where we are.
If we go left out of our front door and walk five minutes, we are right in the middle of town. But if we instead go to the right and walk five minutes, we're in the country. Really in the country.
All around town are the farms that supply our great Wednesday market. When we go for walks we pass olive groves and vineyards and the rows of trees that protect crops from the fierce winds of the mistral. We walk by orchards of cherries and almonds and apricots, the trees covered with brilliant white and pink blossoms in the spring. Here and there we'll spot a mas, a farmhouse hundreds of years old, with walls a foot and a half thick.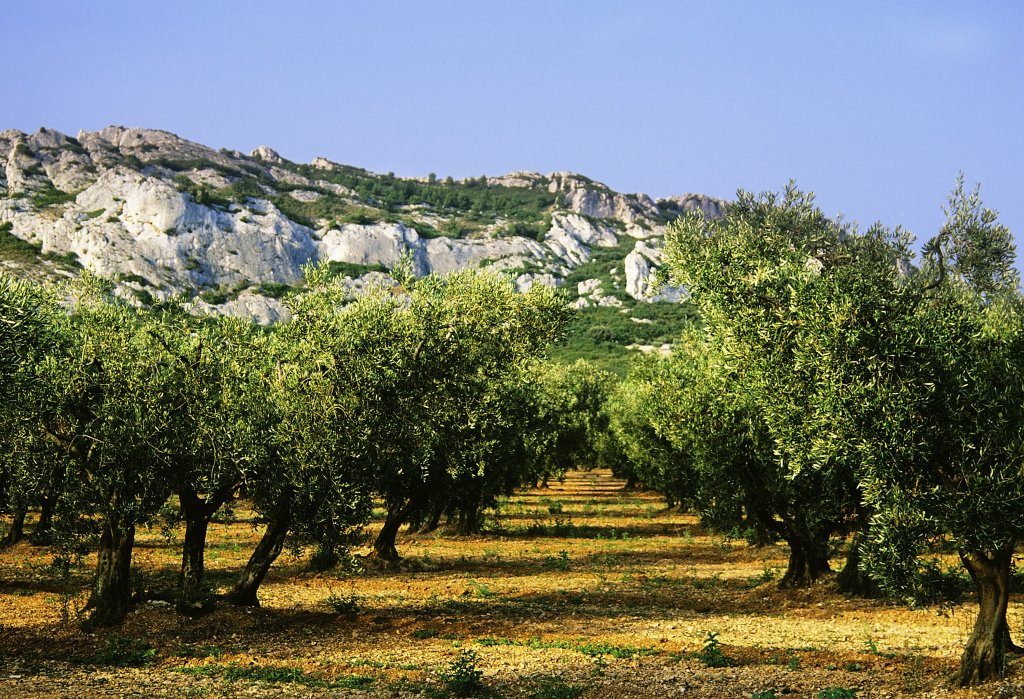 And then there are the animals—flocks of sheep tended by a shepherd and his dogs, a few bulls here and there, goats napping in the shade of a tree. And somewhere the escargot ranchers round up their herds, ever so slowly.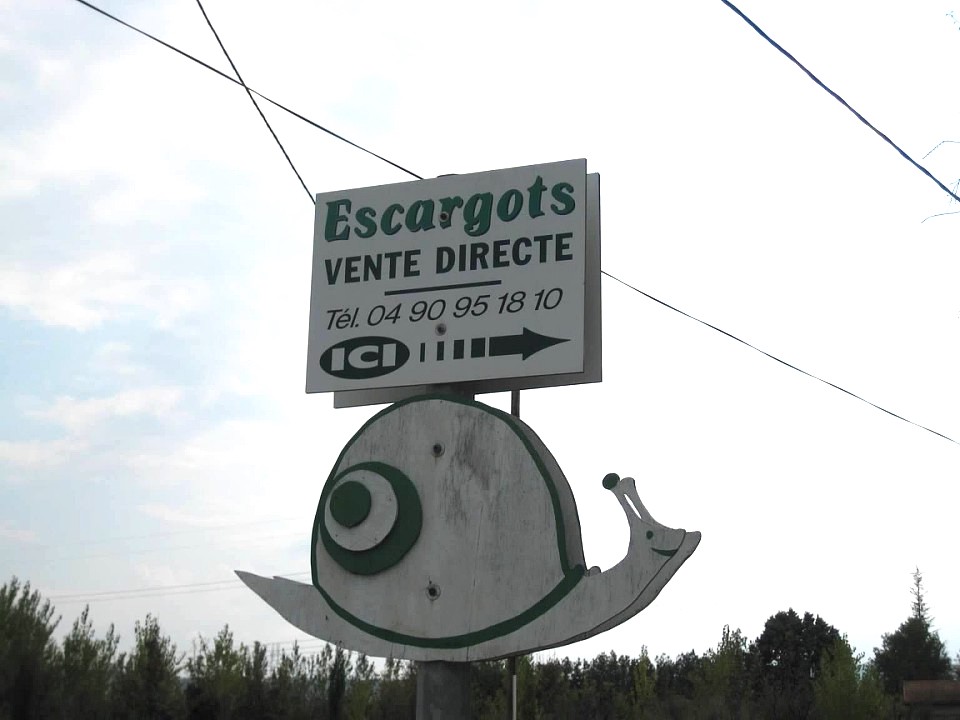 We see horses a lot, and have to be careful where we step when we go for a hike because the locals like to ride their horses on the trails. In fact, they like to ride them everywhere. I was walking our dog Mica last Sunday and she suddenly got low to the ground like she was tracking something. I couldn't see anything but then heard the clop clop clop of a horse out for a ride, its owner in the saddle. And this was just minutes from our house.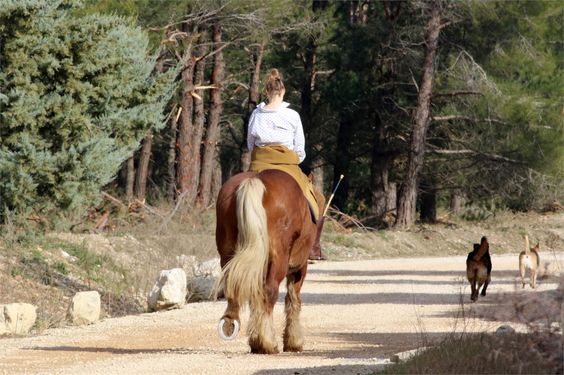 Then yesterday we rode our bikes to the nearby town of St-Étienne-du-Grès. As we rolled along the quiet country road, a baby stroller popped out from a little path off to the side, followed by a mom and her dog. Out to get some fresh air, no doubt. But then I noticed that the mom had a leash in her hand but it wasn't attached to the dog. Another dog, perhaps?
No, the next moment a horse appeared and the whole family started ambling down the road. Mom, baby, dog and…horse? I guess even horses need to stretch their legs.