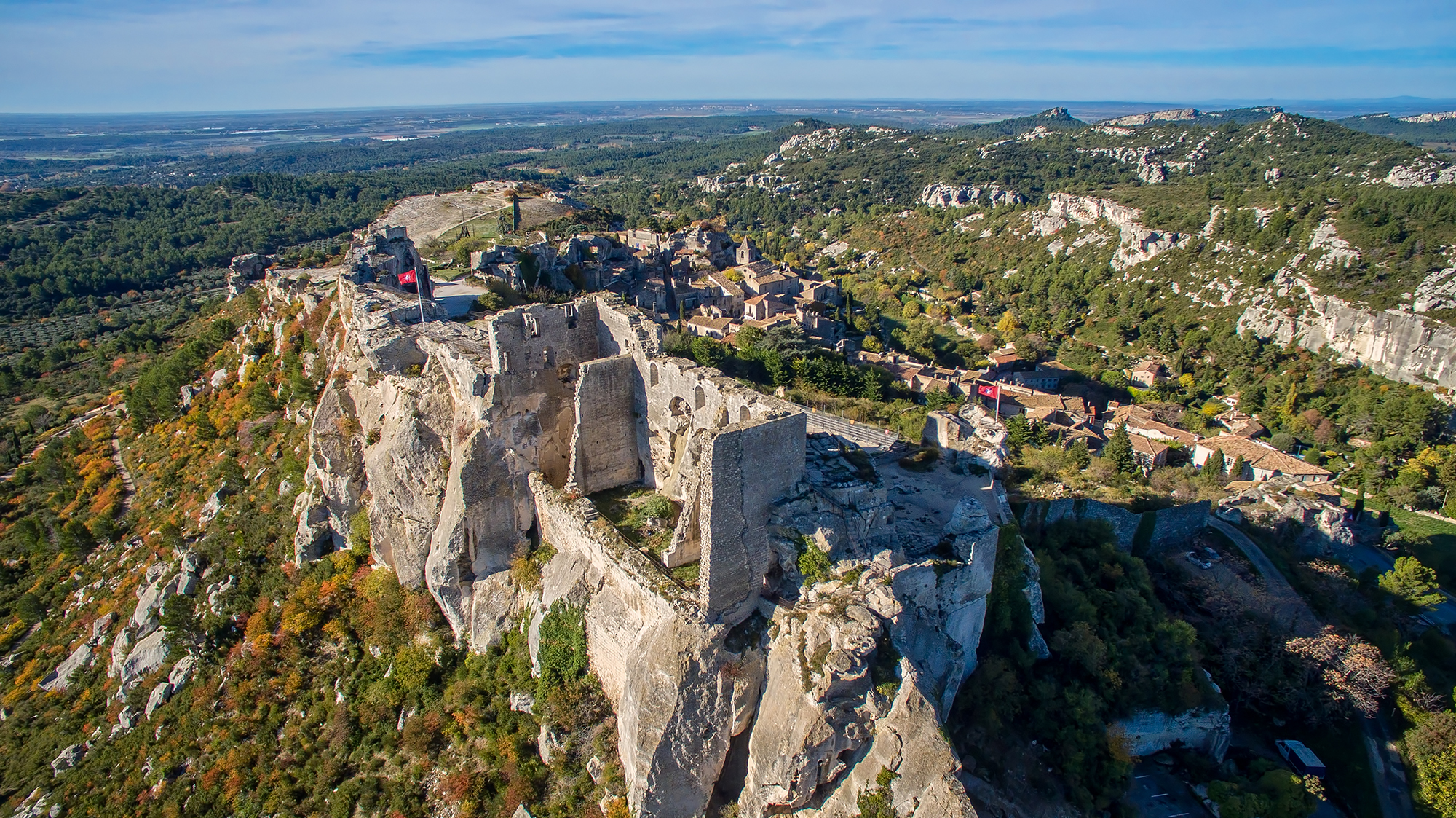 Many of us love the Alpilles, the "little Alps" that rise between the famous Provençal towns of St-Rémy and Les Baux. Their craggy beauty dominates the surrounding landscape. But outside of taking a plane ride, it is impossible to appreciate them from the air.
Until now.
Gilles Lagnel's new book, Les Alpilles Vues du Ciel, includes over 100 magnificent photos of the Alpilles and their many attractions.
You can read the full article at Perfectly Provence.