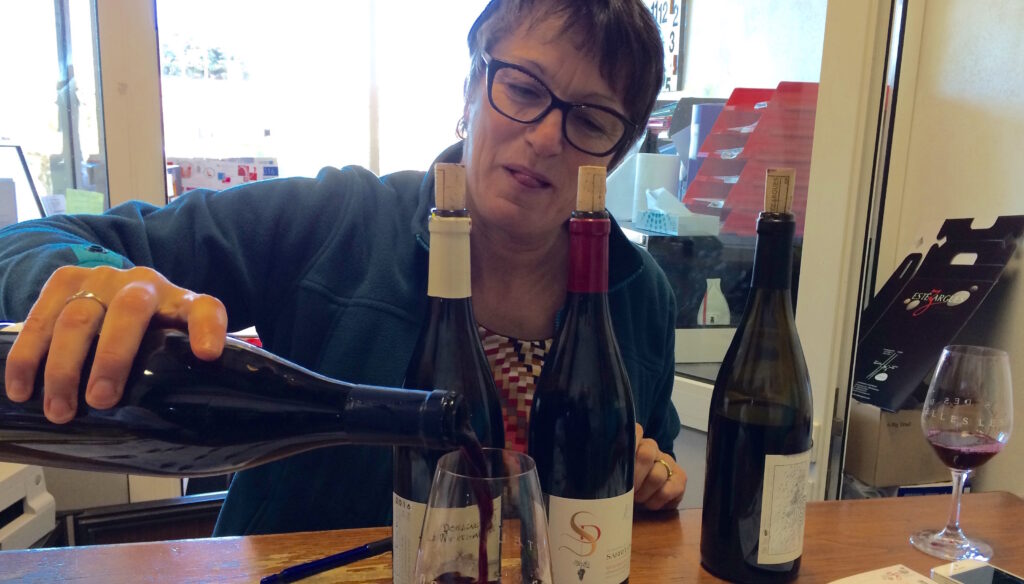 Just minutes from one of France's most famous sites, the Roman aqueduct Pont du Gard, sits the tiny village of Estézargues. There's not much there, no charming cafés or famous monuments, but on the edge of town you can find some astonishingly good wine.
That's where the local cave coopérative sits, a big, unassuming building. In a cave coopérative, winemakers share expensive equipment that none of them can afford by themselves. And they make wine together—everyone puts in their grapes and they divide the profits based on the volume that each contributes.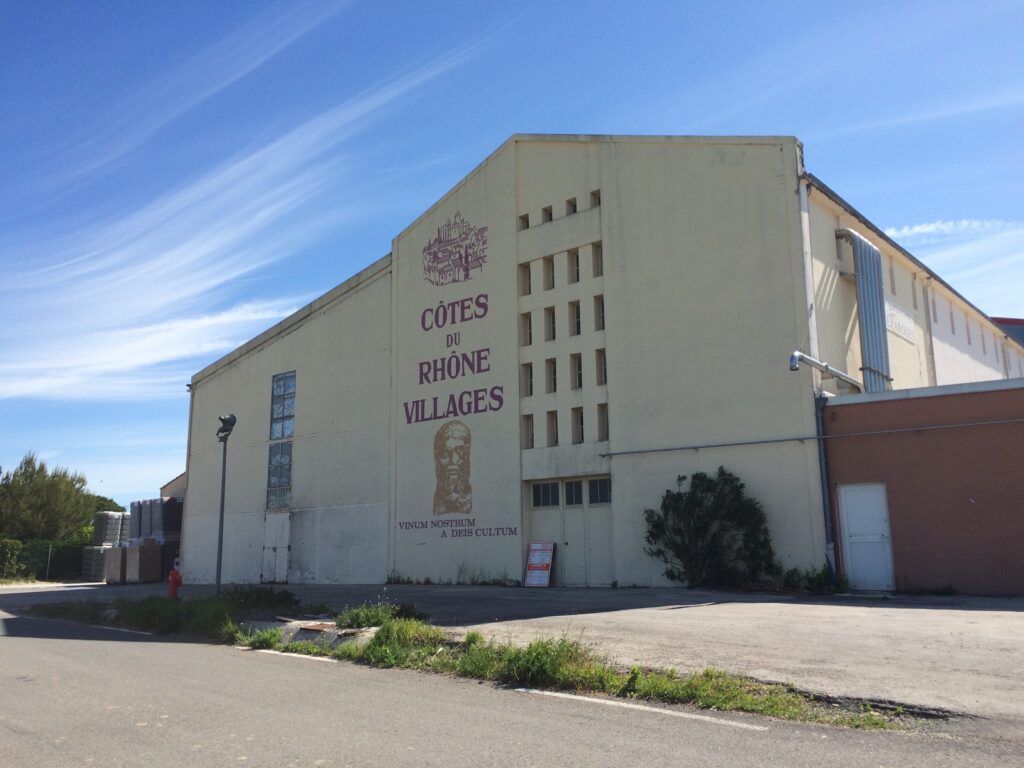 This is the reason that cave coopérative wines are inexpensive. It's also why most of them are not very good. Think about it: each winemaker wants to maximize the volume of grapes that he or she contributes. And high-volume grapes equal low-quality wines.
The clever winemakers of Estézargues have done it differently. They use the shared equipment to make their own individual wines and keep the profits. This makes them want to grow better grapes and make better wines.
The result is wines with prices that are almost as low as a cave coopérative but with quality that is light years better. Val and I love these wines and go to Estézargues with our friends to stock up every year. We go so often we even have a frequent buyer card!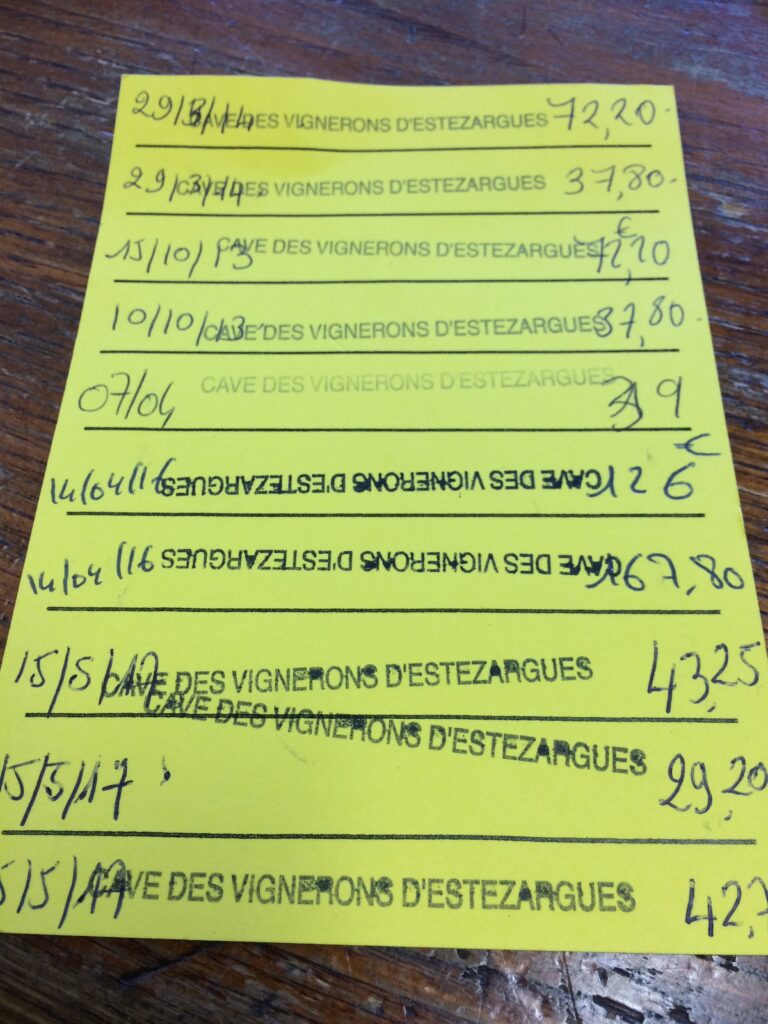 This is a working winery and not a fancy place, but it does have a well-stocked tasting area. The ladies who run it are very friendly and informal. They let you taste all you want and are not afraid to open a new bottle just for you. They are also happy to give advice – "I think this one is particularly good right now."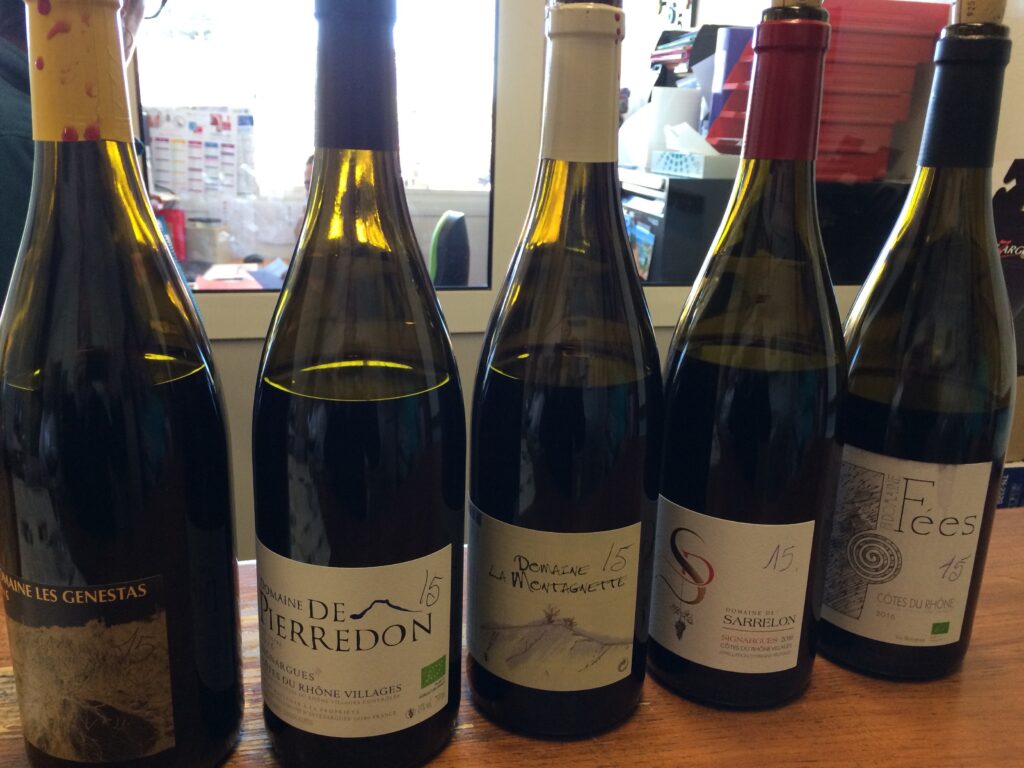 One of the best things about these wines is that they are ready to drink right away. So we usually do that after we buy, heading out to a secret picnic spot the tasting room ladies told us about.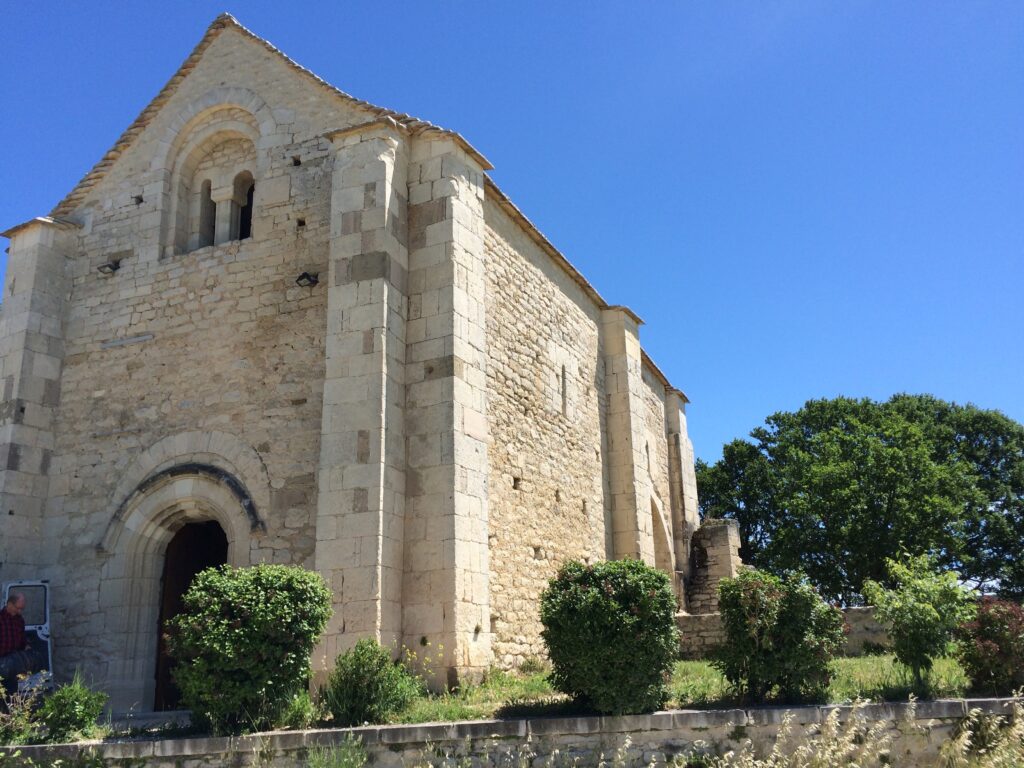 It's a 12th century church called the Chapelle de la Clastre that sits on a rise with beautiful views of vineyards all around. It has been abandoned for centuries and is currently being restored by a local volunteer group. Next to the church is a big grassy area just perfect for picnicking with our friends. It's flat and shady and seems to invite you to lay out a blanket and enjoy some baguettes, cheese and wine. And maybe take a nap afterwards.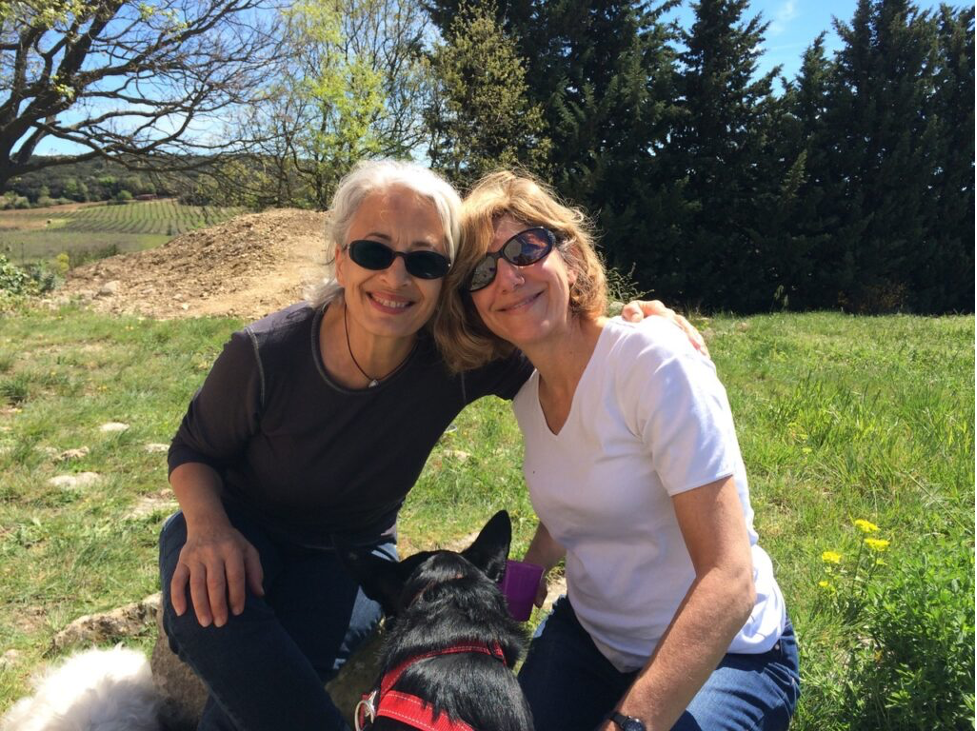 Santé !