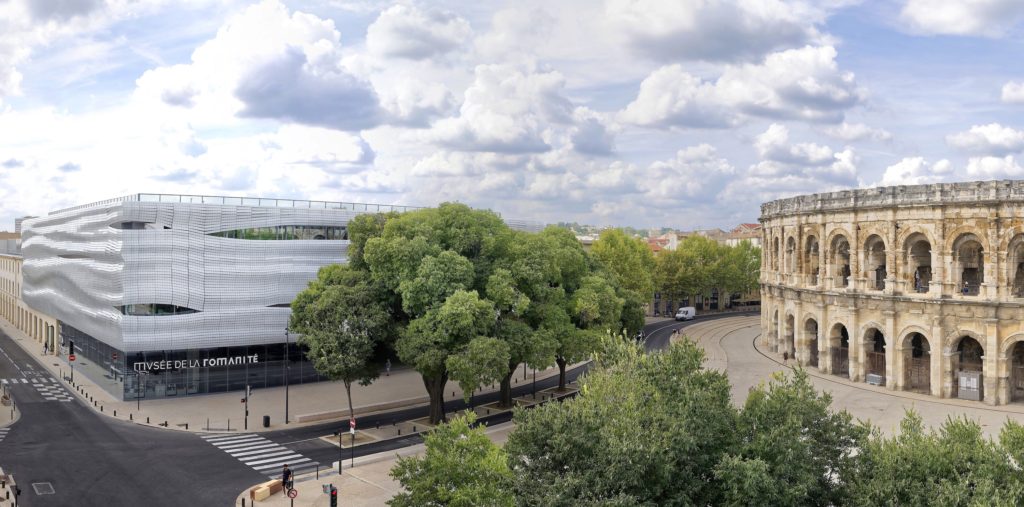 For lovers of Roman history, the city of Nîmes in southern France is a must-see. It was once a major metropolis in Roman Gaul and today boasts a plethora of important sites: there's the beautiful Maison Carré temple that Thomas Jefferson used it as a model for the Virginia state capital building, a large and well-preserved amphitheater, a massive Roman guard tower, and more.
There are plenty of reasons to visit Nîmes and now here's another: the Museum of Romanity that opened in 2018. This museum exhibits thousands of fascinating artifacts and covers over 2,500 years of life in the city. And it's great for kids as well as adults.
Val and I visited it a few weeks ago and had a great time. You can read my report on this terrific museum in France Today.