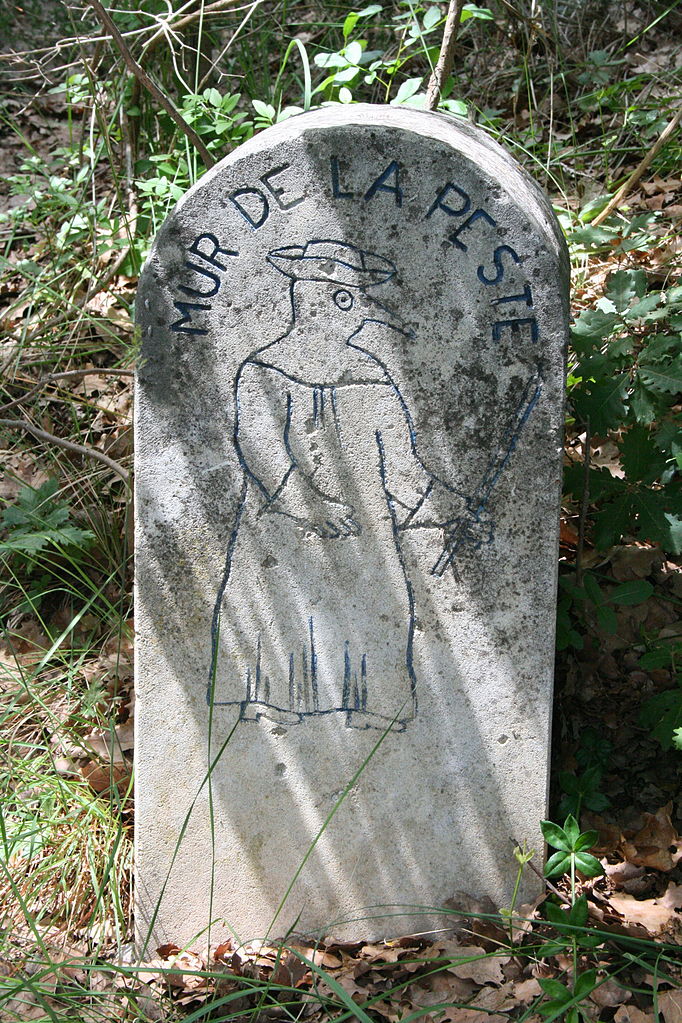 When most people hear of "the Plague," they shudder and think of the Black Death that killed so many people back in the Middle Ages. But did you know that in the 1700s an outbreak in Provence took the lives of thousands? And that the King of France teamed up with the Pope to build a great wall to stop it?
The outbreak of the Plague should never have happened, but you know how it is: someone in power was motivated by greed and let an infected ship enter Marseille. From there it spread north until the only solution was to "Build That Wall!"
Part of the wall still exists and you can visit it today. Read all about this fascinating and little-known chapter of Provence history in Perfectly Provence.