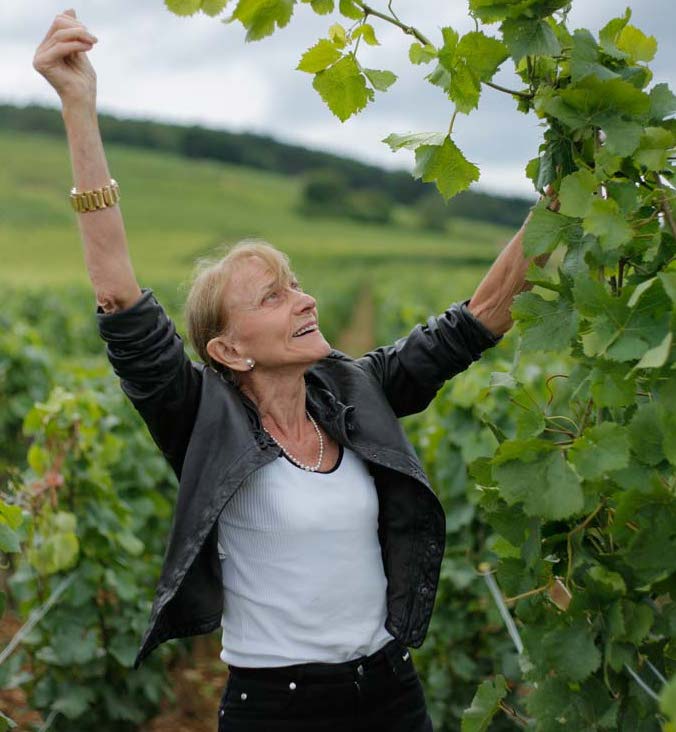 If you look at a list of the most expensive wines in the world you'll see it stuffed with beauties from France. Look closer and you'll see one name pop up over and over—Leroy. You think to yourself, I don't know who this Monsieur Leroy is but he must be quite the winemaker.
Surprise! It's not Monsieur Leroy, it's Madame: Madame Lalou Bize-Leroy. Another surprise: she's in her 9th decade and still at the top of her game. You might not have heard of her but she's famous among the cognoscenti, and for good reason.
Lalou Bize-Leroy is the fourth generation of her family to run Maison Leroy, founded by her great-grandfather in 1868. She was perhaps destined for a life in wine after her father Henri placed a few drops of Burgundy on the lips of his newborn daughter.
Read all about this fascinating lady in The Good Life France!