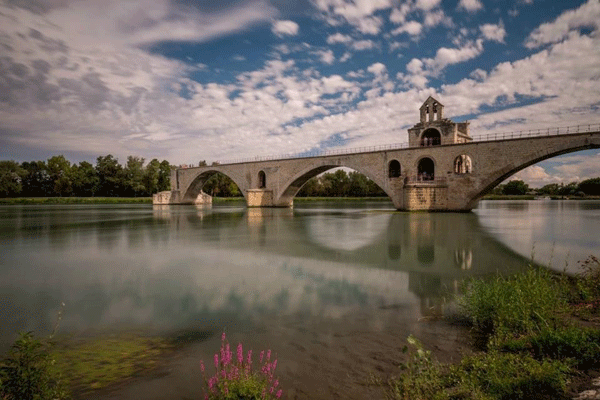 Sur le Pont d'Avignon
L'on y danse, l'on y danse
Sur le Pont d'Avignon
L'on y danse tous en rond
Many of us learned that song as kids, about the famous Pont d'Avignon in Provence. For those of us lucky enough to see the real bridge in all its glory, we are often surprised because it's rather short—only about 100 yards long and ending partway across the Rhone River.
Much of the original Pont d'Avignon tumbled into the Rhone centuries ago, a victim of inadequate construction and poor maintenance. Today it's hard to imagine what it looked like when it was nearly a mile long and spanned the entire river. Was it straight or curved? Was it fortified? Did it have a drawbridge in the middle?
Luckily, a group of scientists and historians has discovered what the bridge looked like and has created a full 3D model of it. There's even a video that shows what it was like to cross from one side to the other and back!
Read all about it at The Good Life France!