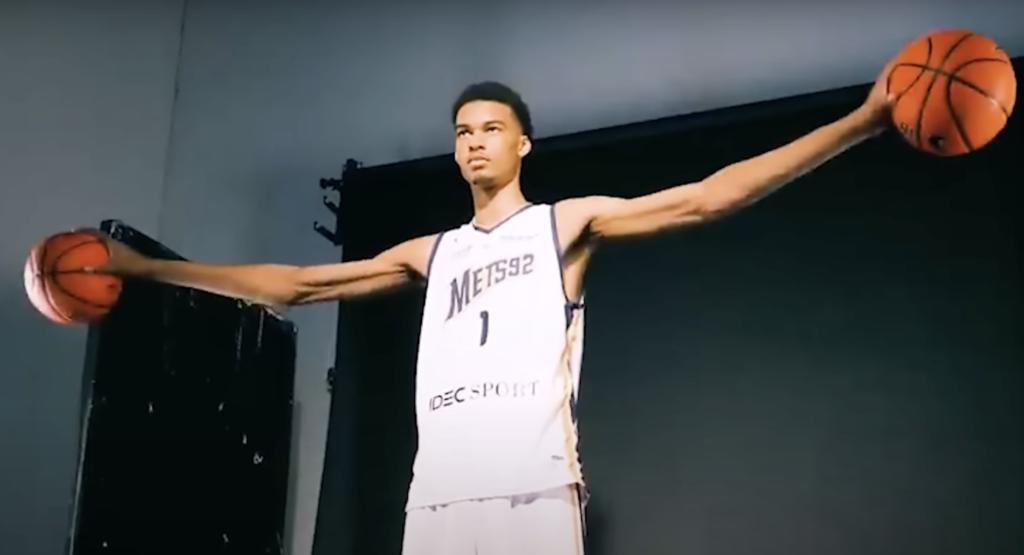 Today is one of the most important dates in the basketball calendar, when the teams of the  National Basketball Association (NBA) select the players who will join their teams the following season. The selection process takes the form of a player draft, with teams selecting players in a predetermined order. The worst teams pick first and the best teams last, to try to give weaker teams the chance to improve.
There has been considerable buzz this year, as the first player selected will be Victor Wembanyama of France. He's the most anticipated young player in decades, so good he's been called an "alien" (meaning his talents are otherworldly.)
What makes young Victor so special? Is it his immense height, his slick ball-handling skills, or perhaps his 3-point shot "as smooth as crème Chantilly"?
Read all about it in Frenchly!