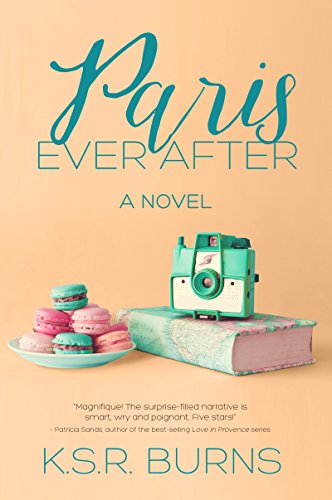 SYNOPSIS
Amy didn't realize how stale her life was until she jetted off to Paris without telling a soul—not even her husband—and had the adventure of a lifetime. Now as she tries to establish herself in the City of Light, she finds that despite a fun (and quirky) group of friends and the ability to indulge in French pastries whenever she wants, reinventing her life is much harder than she imagined.
Then on Amy's thirtieth birthday, two unexpected visitors leave her wondering if she will soon be saying au revoir to Paris and the new life she's struggled to build. Her estranged husband, Will, shows up—but is he interested in reconciliation or separation? And a young woman who arrives on Amy's doorstep unleashes chaos that could push Amy out into the street.
As Amy's Parisian dream starts to fall apart, she must decide: return to the stability of Will and Phoenix (if that's even still an option) or forge her way forward in Paris? Amid secrets and surprises, set in enchanting gardens, cozy cafés, and glittering Parisian streets, Amy must choose between two very different worlds. And each has a claim on her heart.
MY REVIEW
This is a tale of love found, lost…and found again?
Amy's got a lot going on—homes on two continents, a marriage on the rocks, and friends who may not be what they seem. K.S.R. Burns does a masterful job of drawing us into Amy's world as she lurches from crisis to crisis. I had a hard time putting the book down because I kept wanting to know what happened next. And talk about surprises! This book is full of them.
Paris Ever After is a well-written novel with a fast-paced plot and a colorful cast of characters. One of those characters is Paris itself and Burns draws a loving portrait of this most beautiful of cities. As you turn the pages, you'll find yourself longing to nibble on a buttery croissant at a café near Notre Dame, or maybe take a stroll along the banks of the Seine. And don't forget the hot chocolate!
What path will Amy ultimately choose? Read this book and find out!
Highly recommended.
Paris Ever After is available at Amazon.