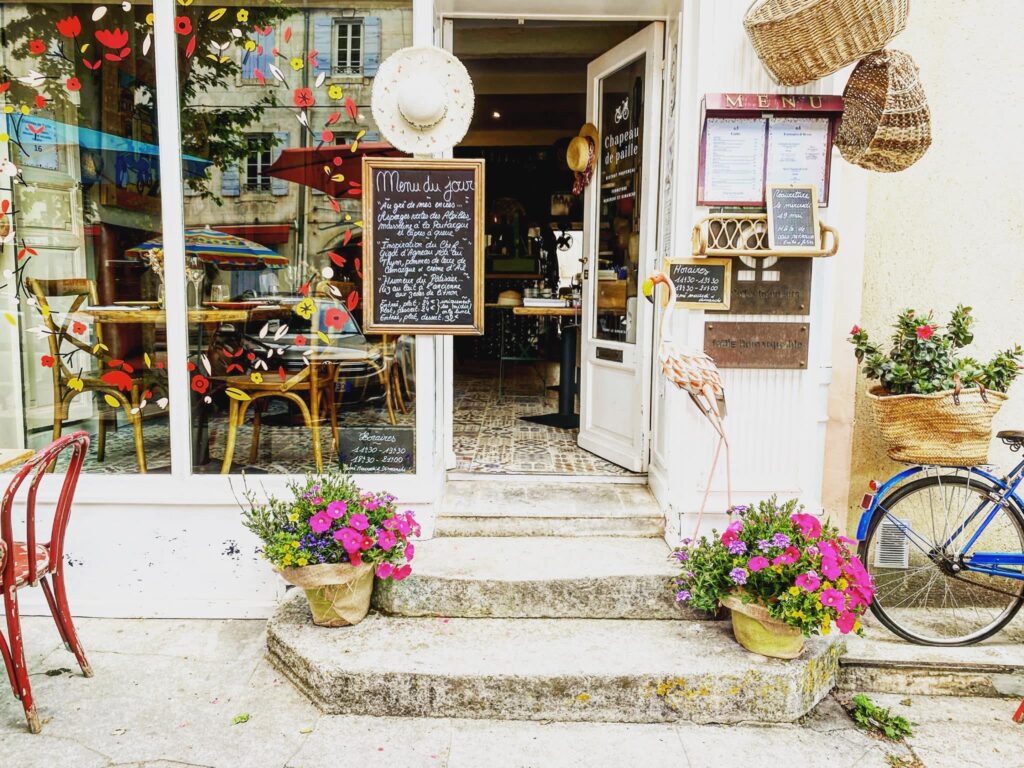 This may be my new favorite restaurant in St-Rémy. It's where Val and I go for delicious food in a relaxed atmosphere.
Sometimes we'll have a big platter of steamed fish and vegetables, plus a side of that garlicky mayonnaise called aïoli. Another time it will be lamb shoulder that's been cooked so long that it practically melts in your mouth. And if we want something lighter, we'll have a bowl of crunchy raw vegetables to dip in flavorful anchoïade.
Chef Julien Martinet used to run a gastronomic restaurant in Burgundy, but decided he wanted a simpler place in Provence. "Everything  in my restaurant is homemade and there are no shortcuts," he says. "I'd rather spend hours shelling coco beans than I would fussing things up to impress the critics." But impress the critics he has, making it into the prestigious Michelin Guide.
Read all about this terrific restaurant in Perfectly Provence!