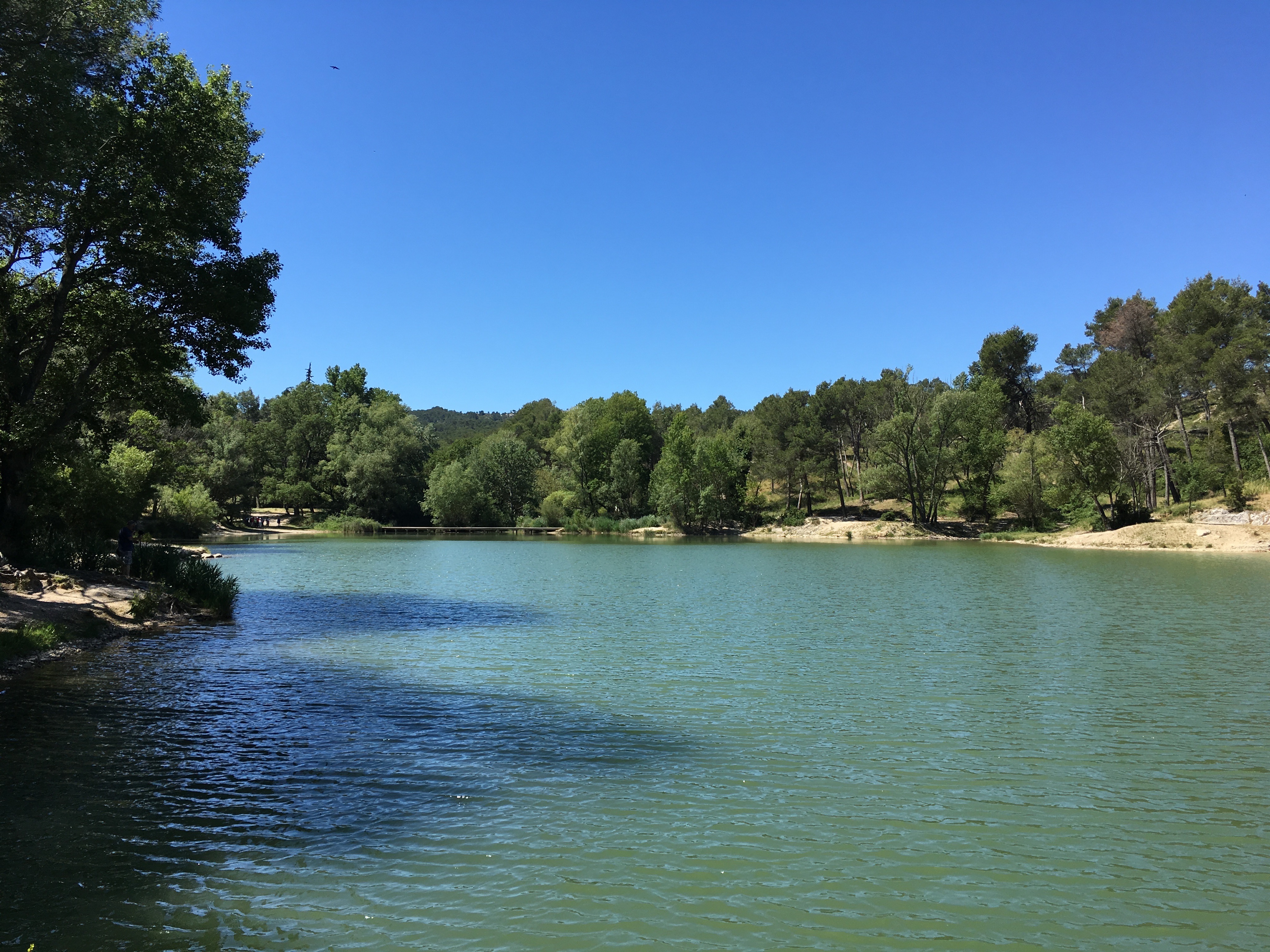 Just ten minutes from the center of St.-Rémy is a shady picnic spot known only to the locals. It sits along the shores of a lake created thousands of years ago by the Romans.
When hordes of tourists crowd into town, it's nice to take a break in a quiet spot. So grab some wine and cheese and let's go!
The Lac du Peiroou is a small reservoir, the result of a dam that spans two rocky outcroppings near the ancient city of Glanum. While the present dam was built a century ago, the original dam dates back to the first century B.C! The Romans put it there to supply water to Glanum and it may have been the first vaulted (curved) dam ever built.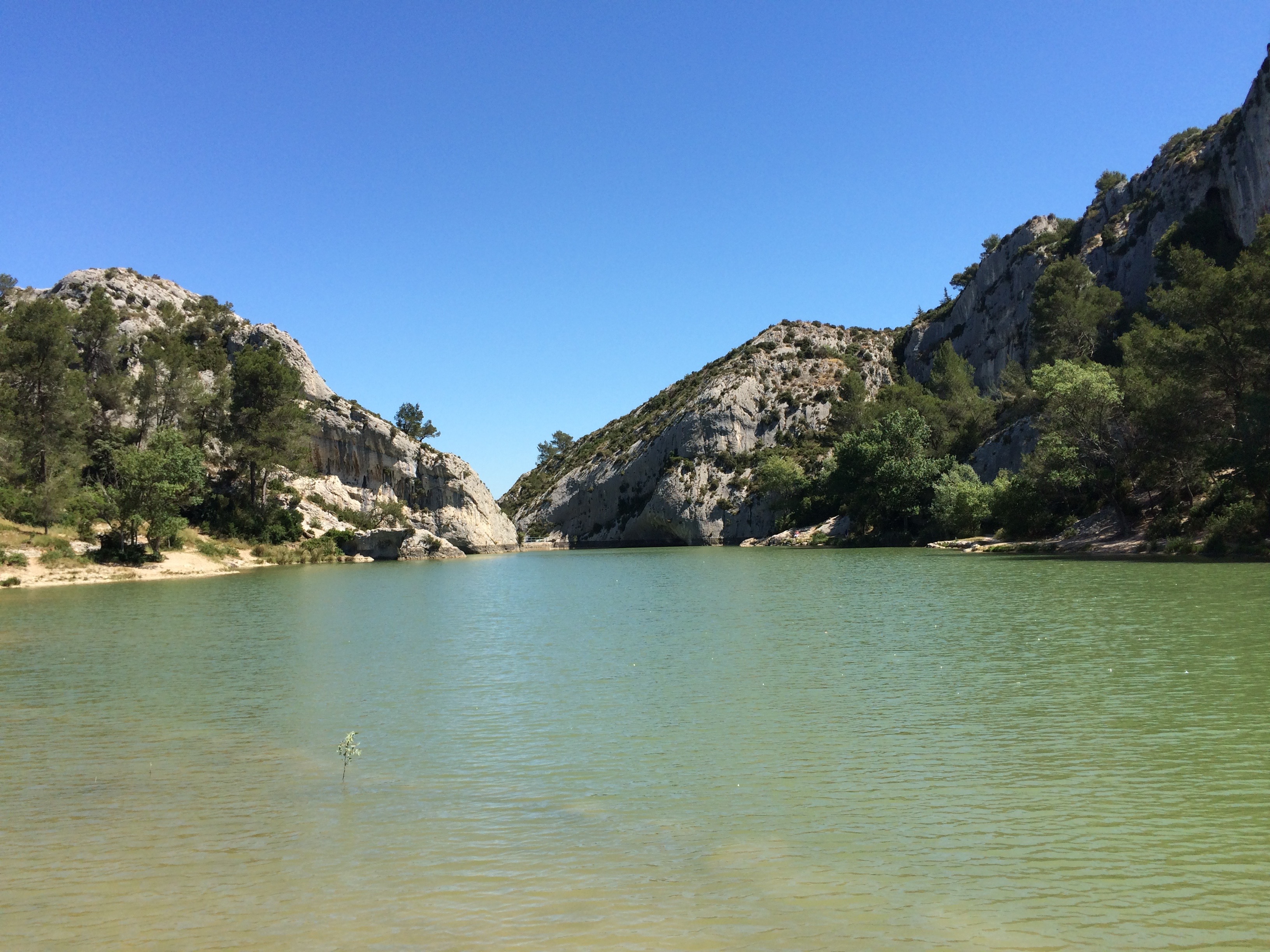 The dam is at the bottom of the V
The lake has a wide, grassy area at one end, with trees that provide welcome shade on a sunny Provençal day. It's the perfect place to spread out a blanket and enjoy a lazy afternoon. And stocking up for your picnic is easy – you can get everything you need at St.-Rémy's Jardin des Alpilles.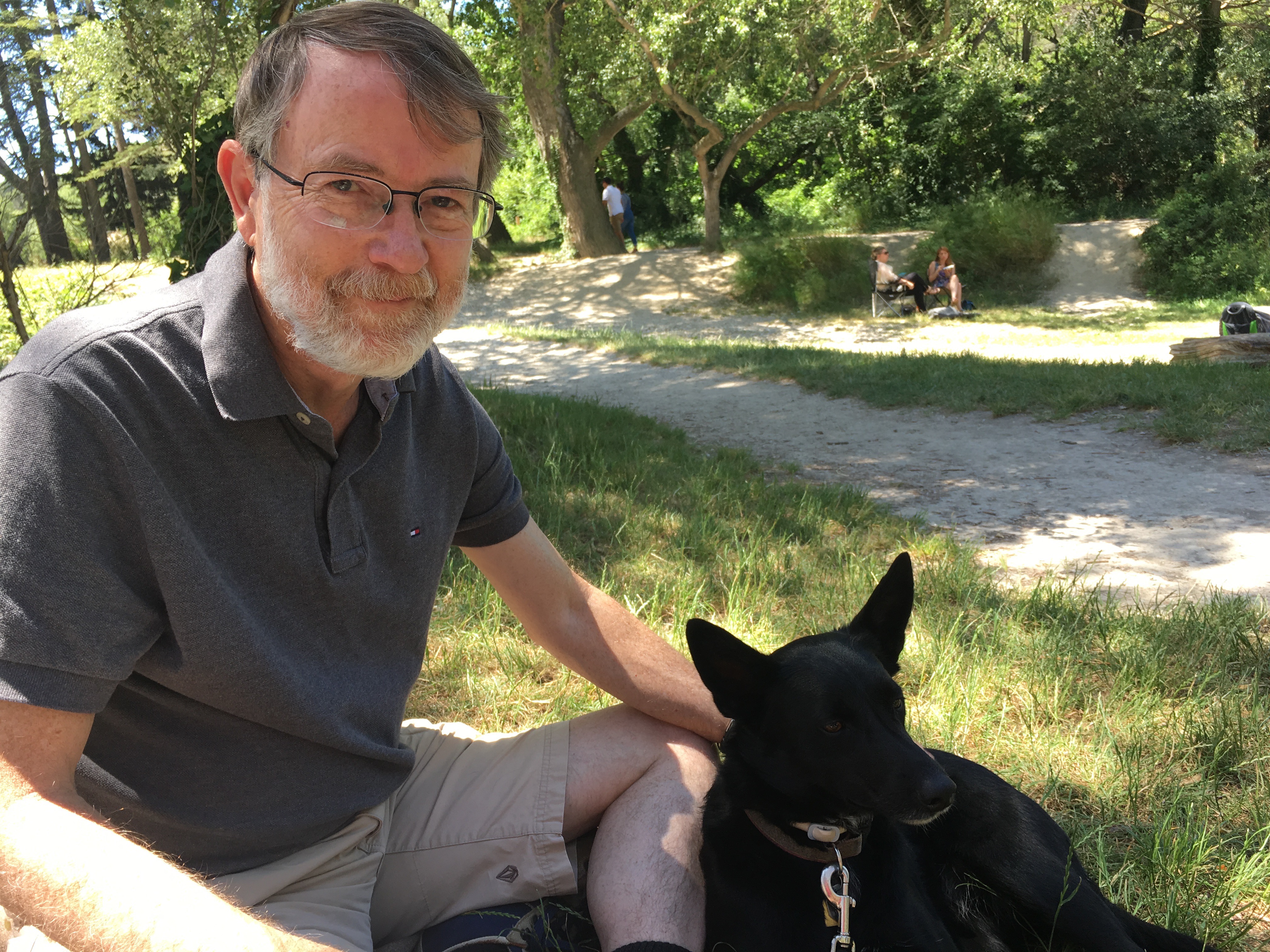 Dogs love it, too!
You can splash around in the small beach area to cool off, but don't try catching any fish – you need a special permit for that.   So just relax, read a book and think about where you are going to have dinner.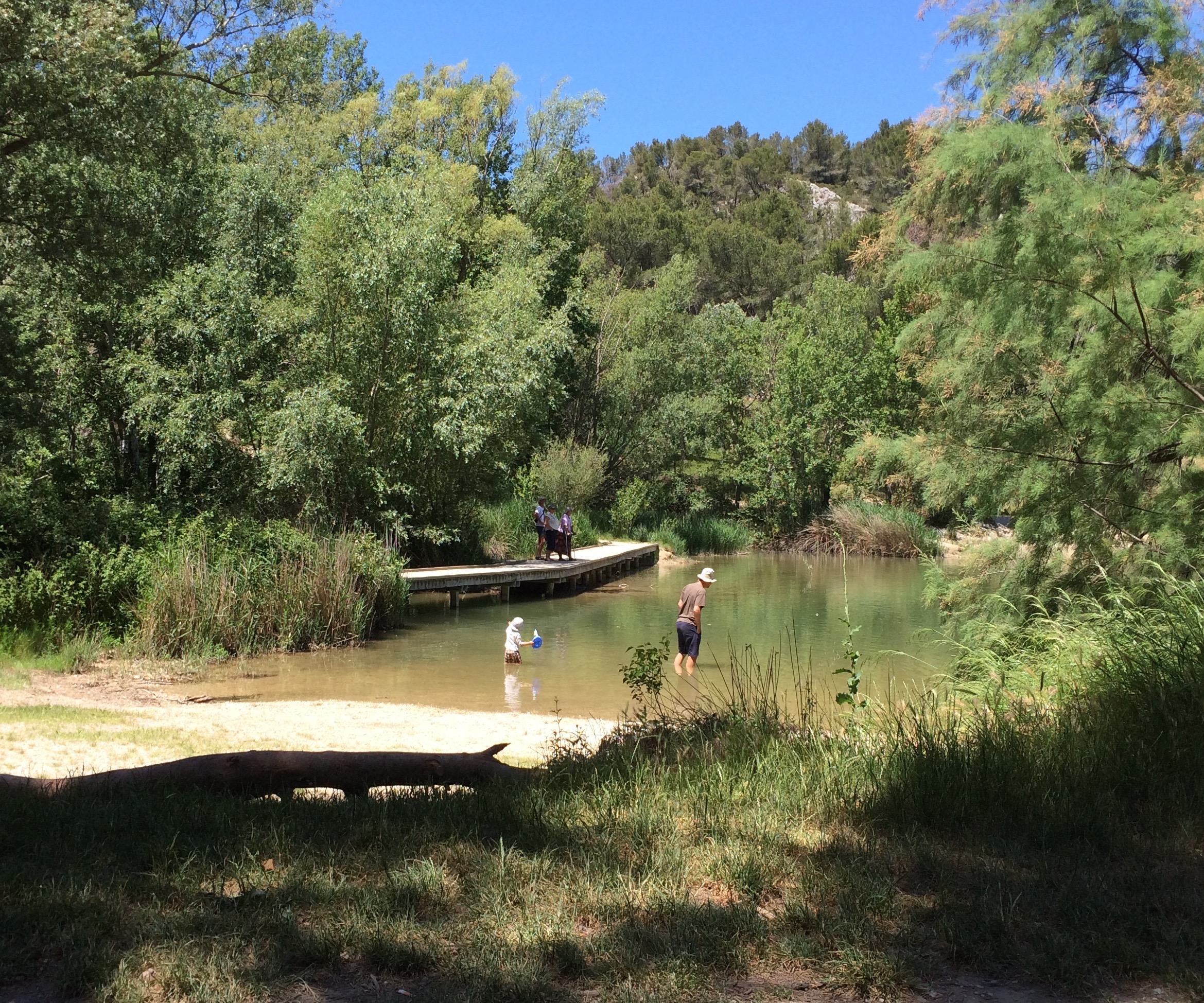 Is that a fish?
Getting There
Head south out of St.-Rémy in the direction of Glanum. About half a mile past the Tourist Office make a right turn onto Avenue Antoine de la Salle. There's a small sign marking the route to Lac du Peiroou but go slowly and look carefully because it's easy to miss.
After about a quarter of a mile, the road will fork and there won't be any signs telling you which way to go. But have no fear! Turn left and go about 2/3 of a mile. At this point there will be a little road leading off to the left and you'll see a small parking lot. The lake is just beyond.
If you drive, be careful along the last stretch because the road is narrow and a bit twisty. You can also bike or walk to the lake but beware – there are some hilly spots that you might want to avoid on a hot day!