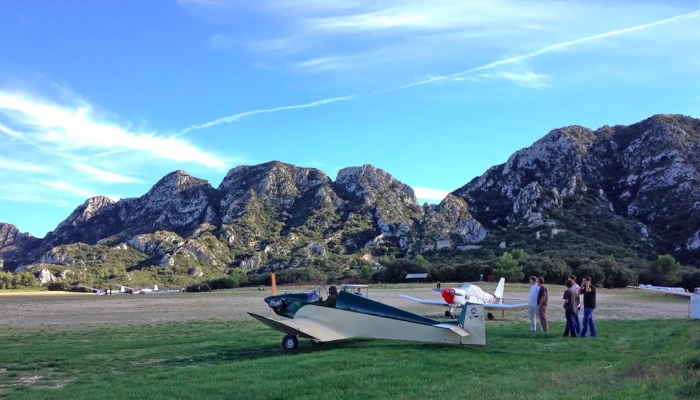 Val and I live part of the year in St-Rèmy-de-Provence, a charming town between Marseille and Avignon. I've written a guidebook about the area, An Insider's Guide to Provence, where I share some of our favorite things to see and do. Now I've put together a series of articles I call Secrets of St-Rémy, based on that book.
St-Rémy sits at the foot of a small mountain range called the Alpilles. They are criss-crossed with hiking trails and quiet country roads, perfect for hiking and biking. And the surrounding countryside is nice and flat, ideal for easier walks and rides. Val and I have favorite routes that we look forward to every year.
Want a cool, easy walk on a hot day? Or one with fabulous views that will get your blood pumping? Or how about a bike ride to an airport where you can watch gliders take off and land? I've got all these and more!
Read all about it in My French Life!